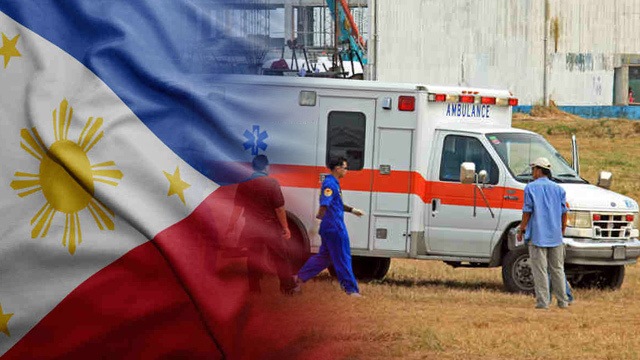 Senate Bill 1573, Emergency Medical Services Systems Act – No more dormant EMS in the Philippines
Different cases of emergency and accidents have been reported everywhere in the Philippines. Each divergence was merged into one common point that has taken place – inadequate and incompetent emergency medical services system.
On 15 November 2017, an accident was reported at the Metro Rail Transit 3 (MRT-3), Ayala station in Makati City, where a female passenger was about to lost her arm as she got burnt. Initially, there was no emergency team available at that very moment. The incident was so crucial, people were panicked and the whole area was totally indifferent. The victims were seriously injured. Fortunately, one of the passengers was a medical trainee and she got proper first aid and medical treatment.

This incident has been a call to the authorities to do some particular action in handling such casualities. Senator Sonny Angara has immediately called for the implementation and passage of a bill to solidify and fortify the emergency medical services system all over the Philippines.
According to reports, the victim's arm was successfully cured and no further damage and complication has occurred as she was sent to Makati Medical Center for an immediate medical aid. The relatives have been so thankful and gratified that there was a medical intern right at that moment to respond with the emergency.
According to Senator Angara, "The victim was so lucky that she has been saved and medically treated right away. We are so thankful that one of the passenger has a medical training and she has been able to respond in this life risking situation. On the other hand, we cannot guarantee that in any places, there are people who have a medical training background. That is why, I am really eager to push through the passage of Emergency Medical Services System Act."

The Senate bill 1573 mandates the improvement and an institutionalized emergency medical services system to make sure that there will always be an adequate and qualified emergency medical service personnel everywhere in the country.
Emergency medicine has portrayed vital roles globally. It is a specialized regulation in the medical field that emphasized the immediate and coordinated response of every health and safety service allied for victims of illness or injury, before they will be delivered to the nearest hospitals, medical health centers or any facilities offering medical treatment.
On the other hand, as we take a look at the statistics, Philippines has 3,300 certified and recognized emergency medical service professionals. That was way too short to correspond with people from different localities in the country. Also, there were only 1800 hospitals available and only few of them have been able to provide the best and competitive emergency medical services.
The Emergency medicine bill 1573 seeks and mandates all of the government as well as private institutions from everywhere in the country to provide at least one automated defibrillator for an immediate treatment for sudden heart attack in each respective areas.
In the Philippines, emergency medicine has still finding for ways towards its development and apprehension. Pre-hospital care has not been substantially focused and well systematic. Emergency medicine bill 1573 will serve as a wake-up call to fully determine and solve its respective issue everywhere in the country. It must be implemented well, effectively mandated and properly followed by the people to take charge of this responsibility.
The emergency medicine services system is one of the most important thing people should always practice and observe. Everyone must understand how great it is to have an efficient and competent emergency service system in each country.