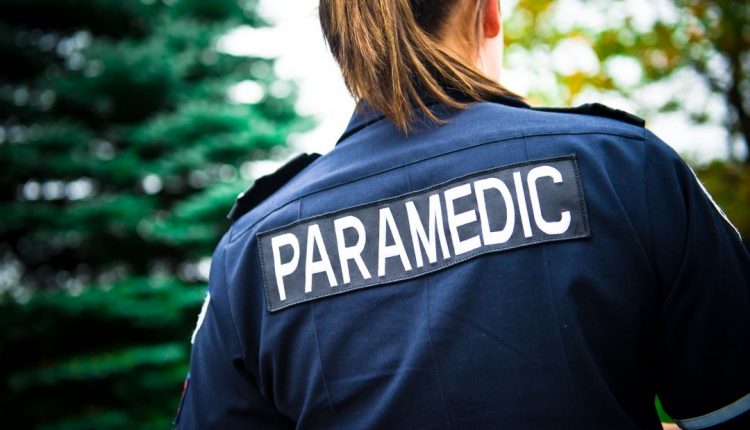 Top 5 paramedic job offers: Philippines, India, US and Indonesia
A weekly most interesting top 5 paramedic job offers on Emergency Live. Our selection may help you to reach the life you want as an emergency operator.
Are you looking for a new job? Like many other jobs, even a paramedic, healthcare worker, nurse and EMT can find online new ideas for getting a better life, improving their job. But if you need some suggestions for keeping your skills in service for another kind of job, involved in the EMS or in the industrial business around the health sector, here we are!
Paramedic job offer in India
Location: various locations (according to the request)
Job opening: 1
Qualification: Graduate ( B.Sc-Nursing) Experience: 0-2 years Key Skills: Good communication & interpersonal skills.

Job Description: Collection of cord blood as per the SOPs. You shall be required to go for cord blood collection at any time during the 24 hours of all the weekdays. Collection of maternal blood. Packaging & dispatch of cord blood and maternal blood to the laboratory after collection. Attending biopsy and implantation surgery all over India. Leading and imparting training to collection personnel spread across the country as per the standard operating procedures. Provide solutions for any discrepancies in Cord Blood Collection. Carry out any other job-related activities as and when deemed necessary.
Note: Candidate should have either UG or PG qualifications

Paramedic job offer in the Philippines
Location: Makati

As part of our Corporate Social Responsibility initiatives, our company is looking for socially-driven and self-motivated individuals from all walks of life who are interested in volunteering for our medical missions that we are planning for this year.
Since this is a non-paying position, we can only offer allowances to cover certain personal, transportation and other operational costs. Furthermore, all our volunteers (especially students) will receive a Certificate of Participation / Appreciation that documents their participation in our medical mission.
The successful volunteer may be assigned to different key roles depending on their skills, knowledge, and experience. Furthermore, they may be working on a variety of roles as needed in the medical mission that may include the following:

Talk to prospective patients and community leaders by educating them about the medical mission and what it aims to accomplish.
Volunteers with medical training will assist in all medical services from medical checkups to minor/major medical intervention.
Other volunteers will assist in the logistics, operational and administrative aspects of the medical mission.
While some will provide other support roles to promote our medical mission to the community we are serving.
Paramedic job offer in the US
Flight paramedic
Location: Gillette, Wyoming

Provides direct patient care in accordance with Guardian Flight protocols and/or medical direction. Assists with coverage of open shifts as needed with the assigned area.
Responsibilities
ESSENTIAL FUNCTIONS/DUTIES

Responsible for completion and submission of electronic patient care record for each dispatched flight within the specified time frame
Responsible for daily base checks, which includes a narcotic count
Provide pre-hospital and intra-hospital advanced life support care from initial contact until patient care is relinquished to the accepting medical facility maintaining thorough patient care documentation
Maintains competency in knowledge and psychomotor skills by participating in the ongoing laboratory and clinical experiences
Maintain documentation of required licensure, certifications, continuing education, safety, and advanced procedures in the Employee Education Manual
Knowledgeable in use and routine maintenance of all equipment and supplies used by emergency programs
Maintains positive interpersonal relationships with colleagues, EMS representatives, hospitals, and the public
Functions as a medical flight member
Attends pre-mission briefings and mission debriefing and completes necessary documentation
Assists in pre-mission liftoff checklist and Pilot assistance when needed, e. radio, navigational, and visual observation activities
Complies with safety standards to assure the safety of self, medical personnel, patient, and equipment prior to liftoff
Conducts aircraft safety briefings as needed
Responsible for filling open or vacant shifts within the assigned area as deemed appropriate by the Regional Director
Paramedic job offer in Indonesia
Location: Surabaya

Requirements: No problem with animals Dogs, Cats, Fish, Birds
Maximum age of 35 years
Minimum education D3 Veterinary Paramedics
Minimum 1 year experience in the same position
Minimum able to speak English / Mandarin
Honest, disciplined, thorough
Deft, hardworking
Ready and able to care for animals CVs and applications can be sent to hrd (at) rajapetshop (dot) com Job type: Full-time, Permanent

REQUEST INFORMATION AND APPLY FOR THIS JOB
Paramedic job offer in the US
Location: Arkanas

Overview
Night Shift (M-Th 7:30pm to 6am)

The Call Center Paramedic supports ongoing delivery of teleconferenced stroke care as identified by the Institute for Digital Health and Innovation (IDHI) Stroke Program. S/He performs tasks and duties as directed by IDHI Call Center management and medical personnel directing the IDHI Stroke program and assists in identifying and tracking all calls to the Call Center and data on referrals and case managed patients.

UAMS offers amazing benefits and perks:

Health: Medical, Dental and Vision plans available for staff and family Holiday, Vacation and Sick Leave
Education discount for staff and dependents (undergraduate only)
Retirement: Up to 10% matched contribution from UAMS
Basic Life Insurance up to $50,000
Career Training and Educational Opportunities
Merchant Discounts
Concierge prescription delivery on the main campus when using UAMS pharmacy
Salary offered commensurate with experience.
READ ALSO