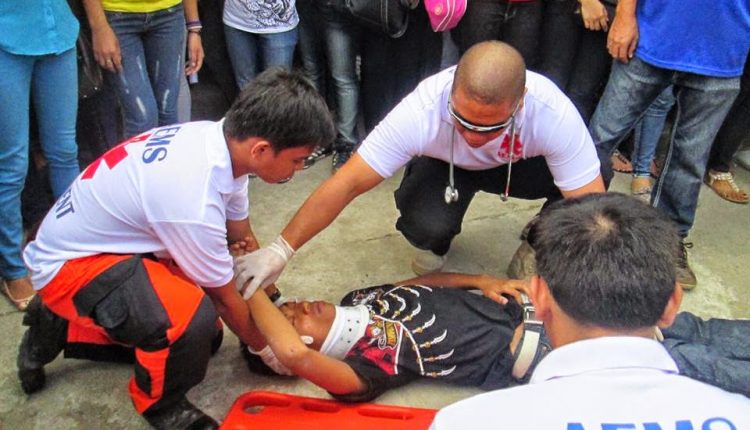 Emergency Medical Technicians In The Philippines
The field of Emergency Medical Services (EMS) is quite complex and multifaceted. In the Philippines, the EMS force has been functioning for quite a long time now.
However, many of the general public have no idea or are not that familiar on what an EMS is and what do the EMS professionals do.
Filipino citizens are somehow not oriented with the existence of the Emergency Medical Services (EMS) and with its professionals' duties. Especially on provinces and far-flung areas where people are not familiar on calling the service when an emergency occurs.
People, when asked what to do in an emergency, such as a medical crisis, many have responded that they would bring the victim in a hospital or nearby clinic by themselves or with the aid of someone near the place of incident. There was no mention of any emergency medical services, a paramedic or an EMT.
The situation of EMT in the Philippines
This occurrence is actually not surprising. The Emergency Medical Services in the Philippines has long been established but is actually not introduced amongst the people. Although these professionals respond to emergencies – whether medical or environmental in nature, Filipinos were not taught of calling for the EMS service rather calls for help to someone they know.
It is noteworthy that EMS may encompass professionals such as an Emergency Medical Technician (EMT) and a paramedic. These are separate professions itself and are different from each other.
Indeed, EMTs and paramedics are both knowledgeable and skilled to provide emergency care to patients, but they do differ from the education and training they received and went through.
EMT: the training program
EMTs usually complete 120-150 hours of course training that consists of lectures, hands-on skills training, and clinical or field internships. On the other hand, paramedics are more advanced providers where they complete a 1,200 to 1,800 worth of lecture and training hours in their course.
On one hand, the Emergency Medical technicians, perform pre-hospital services and basic life support during emergency situations. Basically, EMTs are allowed to provide treatments not requiring any break in the skin – such as the use of needles. On the other hand, paramedics are the ones who were trained to perform more advanced and complex tasks.
These professionals are skilled in providing Cardio Pulmonary Resuscitation (CPR), oxygenation, allergic reactions and asthma attacks – which are just a handful. Their roles and responsibilities may also include the implementation and monitoring of infection control policies and procedures, application of basic first aid, perform basic life support (BLS) as well as advanced cardiac life support (ACLS).
EMS professionals are trained to respond effectively to difficult and challenging situations while maintaining a high standard of patient services. They are skilled to operate life support equipment and resources, as well as in promoting safe access rescue procedures in an emergency. These services should be delivered promptly on pre-hospital care operations which should be done competently and intensively.
Further, their duties also comprise of the management of ambulance services and the allocation and coordination of its resources as well. They are alps trained to effectively communicate with human resources in times of crisis, manage ambulance operations, and even drive vehicles under operational conditions.
At present, the Philippine government and organizations are taking steps to make the emergency medical services become better and more efficient. It has been a progressive move, making the Philippines EMS team attain and practice worldwide standard.