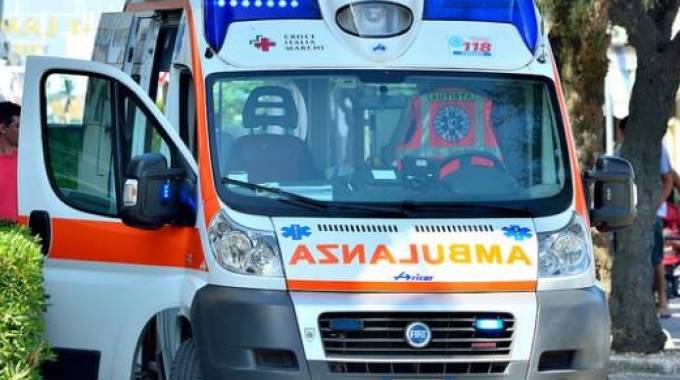 Naples, ambulance intervenes to help injured in a fight: gun pointed at the window
Being a crew member in a ambulance in Naples has long since become unbearable. We don't want to use the expression 'you wait until someone dies', but the feeling, honestly, has often been this
An escalation of violence that this time included a weapon pointed at the window of the rescue vehicle.
The facts tell of a maxi brawl between young people in Piazza Quattro Giornate.
Maxi brawl in Naples, a 118 ambulance intervenes on request: the account of the rescue driver
We were alerted last night," the crew members told Nessuno Tocchi Ippocrate, "at around 1.30 a.m. to a person lying on the ground bloodied after a brawl in Piazza Quattro Giornate.
We couldn't get to the scene because, outside the Carabinieri barracks, which is not far from there, there were the two injured boys asking for help over the intercom.
We stopped and got them both on board when, suddenly, the "rival group" arrived and tried to get into the ambulance with clubs.
Obviously the doors were closed, but from inside, one of the injured people opened the door.
I was already in the driver's seat and out of the corner of my eye I saw one of the attackers approach the side door and from outside put his arm through the window with a gun.
Obviously the only thing I could do was to shift into first gear and run towards Cardarelli to get to safety and wait for the police.

The two wounded men, the nurse and the doctor, were in the medical bay at gunpoint.
Of course, in his account the professional has omitted the various kicks, punches and blows to the ambulance".
Gun pointed at ambulance in Naples: NTC president
After the theft of an ambulance, now a gun has been fired at the ambulance," comments Dr. Manuel Ruggiero, president of NTI, "One bullet was enough to blow up the ambulance, given the presence of oxygen gas cylinders inside!
This city does not deserve the 118, we are much worse than an Iraqi city in the middle of a war!
We've been kicked, spat on, hair pulled, but the gun…..is intolerable! We are afraid to go to work!"
Read Also:
UK, Assaults On Rescuers On The Rise: Bodycams On Ambulance Crews In Devon
Drug Trafficking With Ambulances During Lockdown: Arrests In Rome, Pescara And Messina / VIDEO
Source: