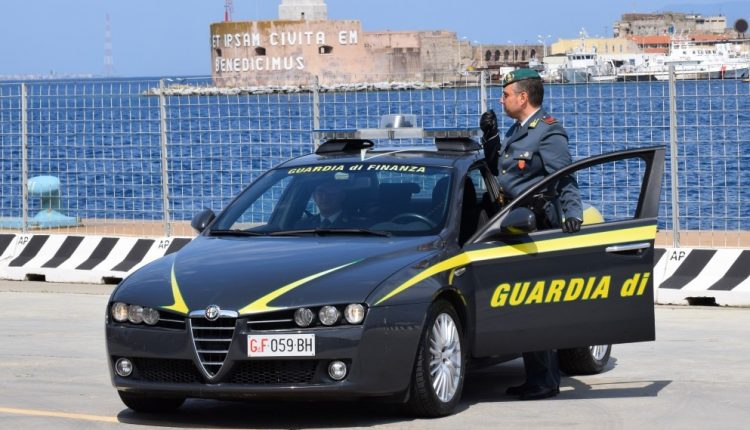 Drug trafficking with ambulances during lockdown: arrests in Rome, Pescara and Messina / VIDEO
Ambulances to transport drugs. The system had been set up by an organisation operating between Sicily, Lazio and Abruzzo
Drug trafficking using ambulances: eight arrests
Eight arrests and 65 kilos of marijuana seized are the results of the Guardia di Finanza's anti-drug operation that broke up drug trafficking.
The blitz, called 'Red Drug', was coordinated by the Messina Public Prosecutor's Office and was carried out by the yellow flames of the Provincial Command, in collaboration with the SCico of Rome.
The organisation was active in Messina and Catania, with ramifications in Rome and Pescara.
Despite the lockdown restrictions, when everyone was prevented from moving, the suspects went about their business undisturbed, transporting and distributing large quantities of drugs.
According to the investigators, among the promoters of the gang there was a 33-year-old man from Messina, S.G., considered 'contiguous' to the Spartà mafia clan, and 44- and 53-year-old men from Catania, S.C. and L.P., identified as 'contiguous' to the Nizza family, which is part of the Santapaola-Ercolano clan from Etna.
Also part of the criminal group are the Messina citizens F.G. and M.F., aged 46 and 40, as well as the Brontese A.M., aged 48. They were responsible for the supply and distribution of marijuana in Abruzzo and Sicily.
The supplier of the drugs was a 61-year-old man from Messina, F.F., who lives in Rome.

Investigators have reconstructed all phases of the drug trafficking: from the planning of the supply to the transfer of three shipments, one destined for Pescara and two for Sicily. The first one, destined for Pescara, arrived in February of this year: 25 kilos of drugs destined for 49-year-old S.M., considered a 'leading member' of the ethnic Roma Spinelli clan of Pescara.
A second shipment of about 30 kilos of marijuana was destined for Messina.
On both occasions, the organisation had used ambulances belonging to a non-profit organisation in Messina to transport the drugs, in order to avoid the intensified police controls due to the anti-Covid restrictions
A third shipment of about 35 kilos of marijuana, also to be delivered to Sicily, was seized upon disembarkation at the commercial port of Tremestieri in Messina.
This time, the gang used a lorry used to transport foodstuffs. Today's raid involved about a hundred financial officers, the specialised anti-drug units of the Gico of Messina, the Scico of Rome, the dog units and the air section of the Operational Aeronaval Department of Palermo.
Read Also:
Messina (Italy), GdF Nails Ambulance Driver: 30 Kg Of Marijuana Onboard / VIDEO
Italy, "Death Ambulance": Life Sentence For Davide Garofalo, The Rescuer Who Killed For Pocket Money
Italy, Bologna's Helicopter Rescue Service Turns 35: "And We're Going To Get Even Better"
Source: