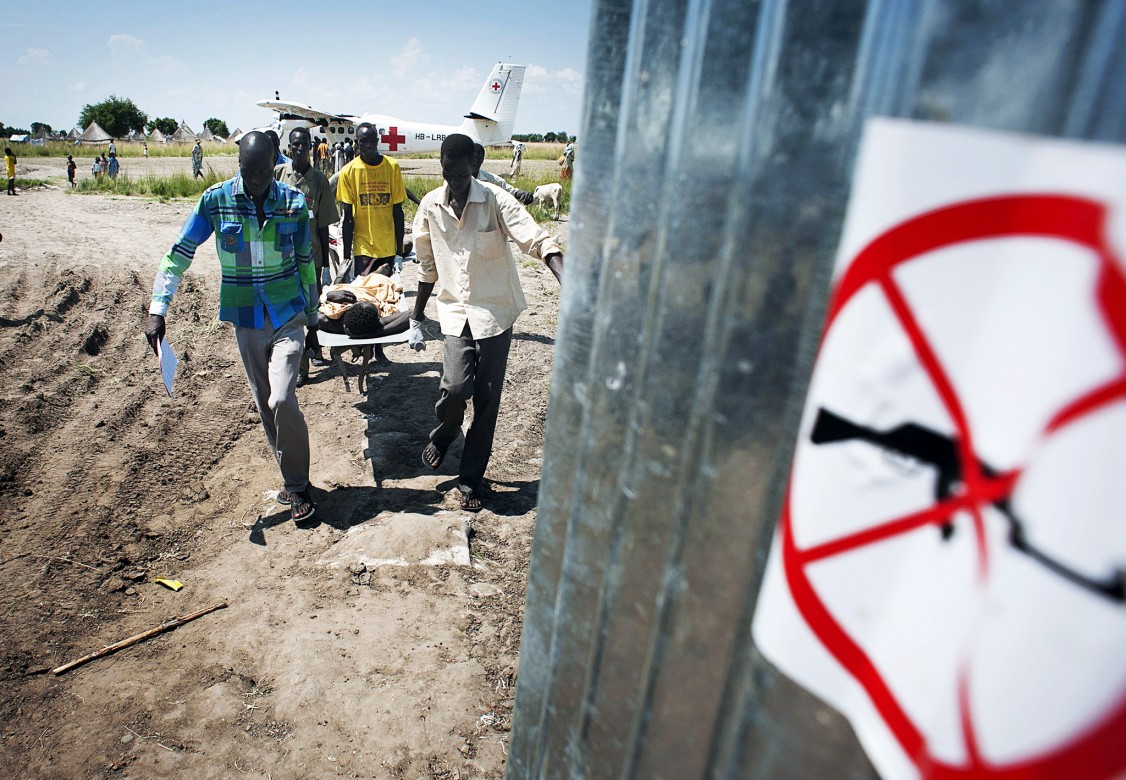 South Sudan crisis: Two volunteers killed in the Unity State
Latest news from South Sudan are not good. Two nationals who have been working for the French-based medical relief organization Doctors Without Borders have been killed in the oil-rich Unity State, agency reported on August, 23th. "Two aid workers from Médecins Sans Frontières (MSF) have been killed in South Sudan. Last week, Gawar Top Puoy, a logistician who had worked for MSF since 2009, was killed during an attack on the village of Wulu.  James Gatluak Gatpieny, a community health worker who had worked for MSF since 2011, was killed during a separate attack on the village of Payak last week," Doctors Without Borders announced on its official website. The medical group said the two employees; Gawar Top Puoy and James Gatluak Gatpieny were killed last week in an area not accessible. It is not immediately clear how the two men were killed. However, sources in UNMISS camp in Bentiu said the two men were killed in separate incidents by government soldiers. Doctors Without Borders, also known as Medecins Sans Frontieres, said Gawar worked as a logistician and James as a community health worker. The deceased were humanitarian aid workers serving the needy people in and around Unity State.

It is not the first time humanitarian workers get killed in the troubled young nation. In August 2014, a militia group calling itself Mabanese Defence Forces carried out ethnically based killings in the oil-rich Upper Nile State, leaving at least six people dead.
New surgical teams operate in South Sudan, thanks to ICRC
From the onset of the crisis, the ICRC's mobile surgical teams have been providing access to health care for those affected by the conflict on both sides of the front line in South Sudan. Since December 2013, more than 6,000 emergency surgeries have been performed across the country. South Sudan is under a civil war situation since 2013. A lot of NGO like ICRC helps conflict-affected communities survive and become self-sufficient, but a lot of attack and aggression hit their volunteers. ICRC for example helps the reunion of families dispersed by conflict and their volunteers and physicians visit places of detention. The Red Cross / Red Crescent support hospital and physical rehabilitation services and promote respect for international humanitarian law.
The ICRC in South Sudan is facilitating the evacuation of the wounded on both sides of the front line and providing them with emergency medical and surgical attention. The surgical teams are often deployed in remote areas of the country where communities have lost access to health care due to the conflict. The ICRC is also supporting primary health care in South Sudan, and since the beginning of the crisis has vaccinated 3,500 children. ICRC medical teams work hand in hand with local health workers, helping to build their capacity to work autonomously in the future. Each of the surgical teams is composed of a general surgeon, an anaesthetist and three nurses, often supported by a physiotherapist.