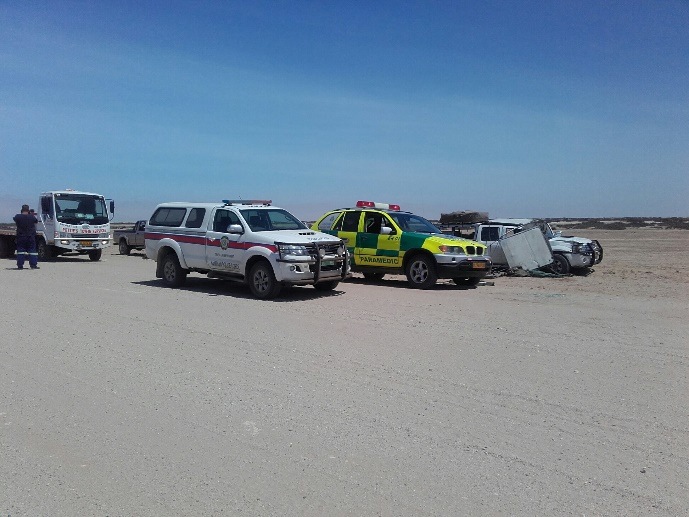 Road accidents in Africa: the ambulance service in Namibia
Private and government emergency medical services in Namibia provide cover to very vast areas of the country with many very remote places. With a population of around 2 million and annual tourist arrivals of nearly 1 million per annum it can be seen that foreign visitors now form nearly one third of the potential patient demographics for Namibia.
Tourists want to visit some of the most remote destinations to experience the diversity, beauty and wildlife Namibia has to offer.
Whilst Namibia is a very safe destination in terms of a very low crime rate, the large volumes of visitors travelling on dirt roads to very remote destinations presents emergency medical services with unique challenge, especially concerning road accidents.
Ambulance services in Namibia: the problem of road accidents
Road accidents in Namibia are very commonplace and recent figures show that Namibia has the very highest motor accident rate per capita in the world. A significant contributor to these accident figures are tourists driving 4 x 4 vehicles on dirt roads for very extended distances. Road conditions can be challenging and lack of experience on vehicle handling does lead to accidents, and usually in very remote areas.
Namibia is a vast empty land with very many physically remote areas. A high percentage of roads are dirt roads with little or no cell phone coverage and, in some cases, travelled very rarely. It is commonplace for accidents to happen, and the victims only discovered later. Then communication hampers the reliable transmission of information to the emergency services.
Helicopters are not maintained by government and are generally not available for private services due to the low usage and high costs.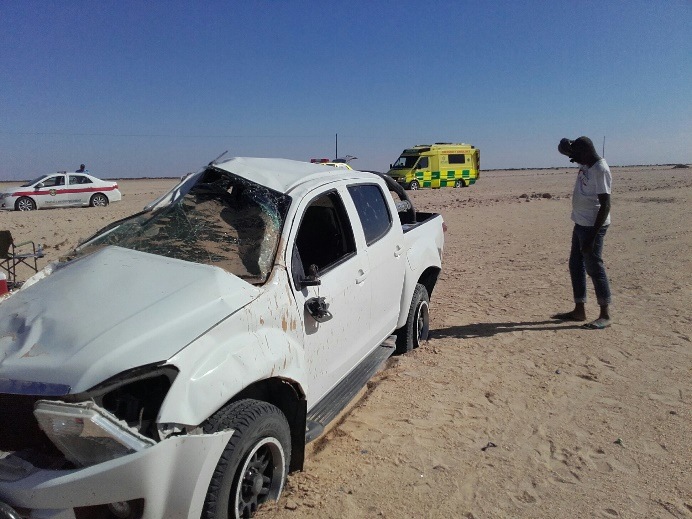 Typically, road accidents victims in Namibia are the financial responsibility of the Motor Vehicle Accident fund of Namibia, however, they will not typically authorise a helicopter rescue. Some foreign insurances require their members to pay upfront for emergency treatments and service providers will not provide high cost rapid responses by helicopter or fixed wing aircraft unless reliable and proper payments or guarantees are provided. Given poor communications, just obtaining the insurance information is difficult for services who tend not to bother but to respond under the jurisdiction of the MVA Fund. The result is very long response times with providers having to drive difficult roads for hours to reach to scene of the incident.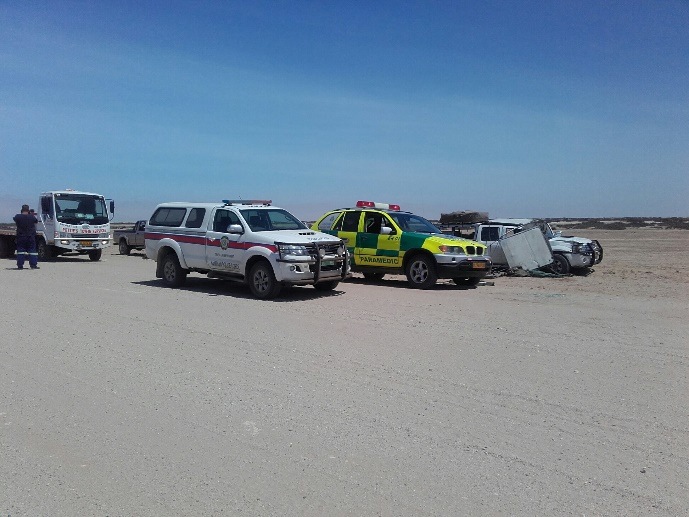 Ambulance services in Namibia: some problems
Emergency personnel are then required to provide care to victims who have been lying in the wilderness for hours. Crews in Namibia have, traditionally been trained following the normal international standards which pre-supposes that, in most cases, care will arrive with victims within far shorter time frames. So paramedics have a great deal of challenge at these incidents and have to make clinical judgements without the benefit of communications with a doctor or trauma team. Transport to hospital can also then be several hours, requiring a different level of interaction between paramedic and patient.
In most cases, patients will be transported to the government hospitals which are already overwhelmed and often the care would not be comparable to that is European hospitals.
Private hospitals will not accept foreign patients without a large cash deposit or a guarantee of payment from a recognised insurer and, as most cannot provide this information upfront, they are taken directly to the government hospitals.
Ambulance services in Namibia: the only private ambulance for foreigners
LifeLink is the only private ambulance provider which makes an effort to contact insurers and to provide assistance to foreign patients up to and including repatriations back to the visitors home country.
Travellers are advised to takeout recognised travel insurance with clear emergency contact information before travelling in Namibia, and in most African countries.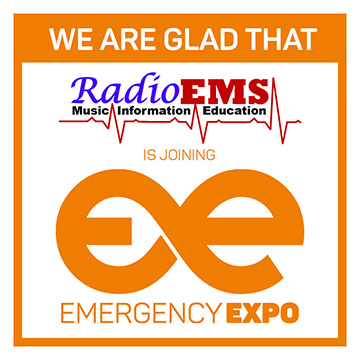 Author: Brian Low – Managing Director of LifeLink Emergency Rescue Services