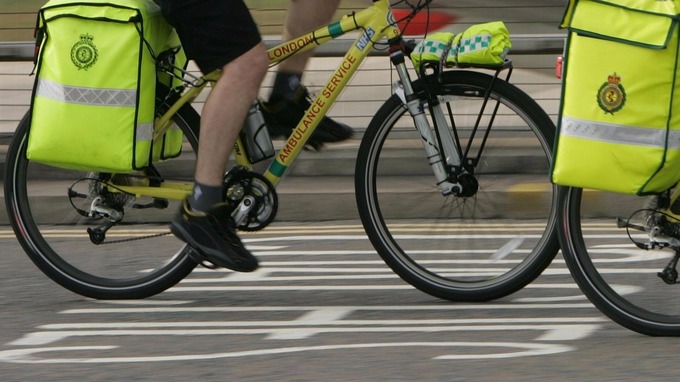 Despicable "you" - Paramedic bike stolen while he was treating patient
It was afternoon when a paramedic parked his bike nearby Fenchurch Street. Someone needed him and he immediately went there to help. But after the treatment, his bicycle was not there anymore. It had disappeared, rather, stolen.
Police have issued a picture of the man they suspect stole the bike, announcing that everyone who has some clue or has seen this man, should communicate to them.
According to Detective Constable Dave Hughes, the fact is "absolutely despicable".
Paramedic bike stole: a despicable fact
But the most shocking aspect is that the thief decided to steal a bike which belonged to a rescuer, someone who works for the community's health and safety (also the thief's ones!). It makes the fact even more reprehensive than expected.
Tom Lynch, London Ambulance Service Cycle Response Unit Manager declares:
"It's shocking that someone would steal from a paramedic who was busy treating a patient. This causes a lot of disruption to our service as there was a delay before they were able to get back out on duty.
Our paramedics should be able to focus solely on their patients and not have to worry about someone stealing their equipment."
Although, this paramedic was just doing his job, which consists of treating patients and save their lives. How dare people steal something to the person that one day, probably will save them from a heart attack?
Theft always is a despicable deed, but in this case, it is absolutely reprehensible because we are talking of a man who was trying to help someone, perhaps, saving his life.
Source: ITV News and The Northern Echo