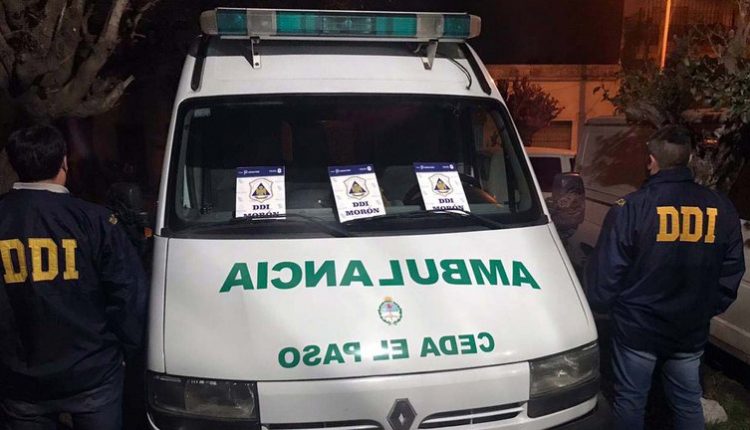 Pretended to be paramedics to hide cocaine inside the ambulance. 4 people in jail
Four people were arrested for pretending to be paramedics and hiding cocaine on an ambulance.
They pretended to make medical visits and they even fulfilled the role of alleged health professional. On their ambulance police found seized money, weapons and doses of cocaine. This happened in Buenos Aires town of Morón.
After five raids in different homes, DDI police found a Renault Master ambulance in one of them, with which they distributed cocaine at home. According to a police chief in charge of the investigation, the detainees pretended to be a practitioner, orderly bearers and ambulance drivers visiting patients.
"We had been following them for two and a half months for complaints from neighbours to 911″, reported one of the investigators who participated in the operation in which the band was dismantled. Onboard the ambulance, the police officers found 235,000 thousand pesos and 800 dollars, a "brick" of one kilogram of cocaine, dozens of packages of the same drug ready to be marketed, precision scales and cutting elements, as well as a carbine 22 gauge with telescopic sight and a 12 gauge pistol, with 14 rounds.