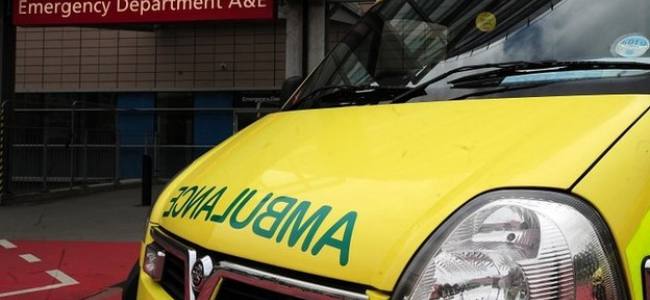 East of England Ambulance 999 downgrade period saw 57 patients die
Dozens of patients whose 999 calls were downgraded by an ambulance emergency centre died, a report has revealed.
Despite calls to the East of England Trust ambulances were either not sent or came late to 57 patients who died.
Guidelines were relaxed by call centre managers without consultation between 18 December 2013 and 22 February 2014.
An incident report said ambulances were not sent to some patients with terminal illness and others who had given Do Not Resuscitate (DNR) instructions.
Only one family who did not receive an ambulance made a complaint.
Last week the trust admitted 8,324 patients were affected by the rule changes, which lasted more than two months.

Shock over treatment
"A patient suffering headache symptoms who was triaged (assessed) as suitable for a clinical call-back would have received an ambulance response prior to the change in code sets (priorities)," a spokesman said.
Forty-four of the patients who died had a DNR and 13 were expected deaths, he added.
Some who should have been seen within eight minutes were downgraded by four categories to just receiving a telephone call from a clinical co-ordinator, the incident report said.
Downgrades came to light when call handlers raised safety concerns to the newly-appointed chief executive Anthony Marsh.
He reinstated the Department of Health guidelines.
"Our paramedics cannot give treatment to those patients with a DNR or provide the support their family needs at this difficult time," the spokesman said.
"Sending an ambulance when we cannot clinically help the patient can extend the family's distress unnecessarily."
Denise Burke, a campaigner over poor ambulance responses in north Norfolk, said: "What is most shocking is the way patients who were near the end of life were treated.
"We need to know whether their death was accelerated by the downgrading of the calls."
Source: BBC