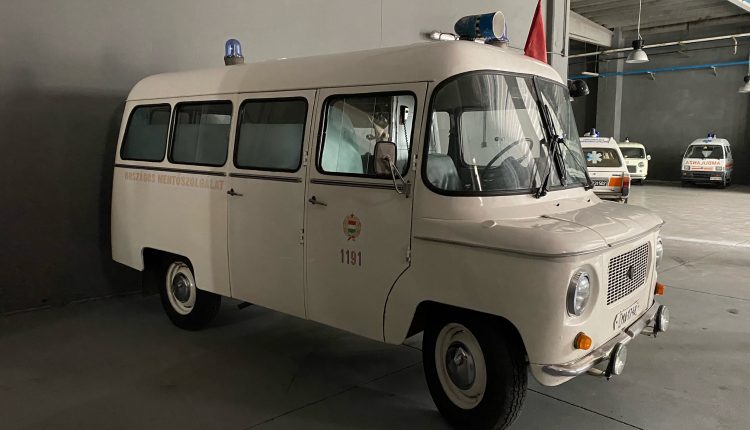 Emergency Museum, the iconic ambulance Nysa / Part 2
The iconic ambulance Nysa: the vehicle reached its peak of popularity during the 1970s, for example in 1978 alone 18,200 examples of this van were built
Later, its popularity began to wane and in 1994, with the dissolution of the Soviet bloc and the importation of vehicles from abroad, its production was stopped.
In total, 380,575 Nysa were produced.
In this period, especially in Poland, the Nysa was so famous that models were also created for collectors and children, with the most famous being the beautiful polish ambulance.
In addition to Poland, the vehicle was also exported to Bulgaria, the Soviet Union but also to West Germany as well as to countries in Asia and Africa. Often 70 percent of the annual production was exported to other countries.
Also in Hungary the Nysa was widely used, specifically the model 522, but only as an ambulance for the National Ambulance Service, since during the Soviet years the states of the Union did not have the opportunity to import vehicles from abroad, but had to simply buy domestic market vehicles approved by Comecon and at that time the Nysa was the best vehicle available to use as an ambulance.
One of the details of the Nysa 522 ambulance is the unmistakable sound of its siren, in fact it differs from the classic sirens of other ambulances as it closely resembles the sound of an air defense siren
For the creation of the ambulance, the same specifications of the chassis, transmission and engine of the cargo model were maintained and only the interior was modified to make it optimal for the transport of patients.
Thanks to the strong frame and its large overall weight, it was able to perform this task very well even on bad roads.

In all the years of service of the Nysa 522 for the hungarian National Ambulance Service the ambulances have traveled more than 1 bilion kilometers and transported around 50 milion patients
A beautiful specimen in excellent condition of the Nysa 522 ambulance that belonged to the National Ambulance Service of Hungary, one of the most famous Ambulance Services in Europe, is now on display at the "Spadoni Emergency Museum" in the province of Parma, Italy.
Along with the ambulance, you can also admire a whole series of perfectly preserved original equipment.
Also the uniform shown in the picture here below is the original of the first post Soviet era, and also this is visible at the "Spadoni Emergency Museum".

A truly unique vehicle that shows the evolution of ambulances and of the emergency rescue service from Eastern Europe and the former Soviet Union.
READ THE FIRST PART OF THE ARTICLE HERE
Read Also:
The Sapeur Pompiers Of Lyon Rhône And Their Museum
Bomberos In Argentina: History Of The Brigade Of The Voluntarios De La Boca, Buenos Aires
Source:
Legendyprl.com; mentomuzeum.hu; smalltorque.com; szocimodel.com; drawingdatebase.com; wikipedia.org; Youtube.com; Alberto Di Grazia;
Link:
https://sites.google.com/site/legendyprl112233/home/samochody-dostawcze-i-ciezarowe/zsd-nysa
http://www.mentomuzeum.hu/eng/about-nas
http://www.smalltorque.com/models/index.php?route=product/product&product_id=379
https://sites.google.com/site/szocimodell/refferencia-galeria-1/nysa-mento-omsz
https://drawingdatabase.com/zsd-nysa-n59/
https://he.m.wikipedia.org/wiki/ZSD_Nysa