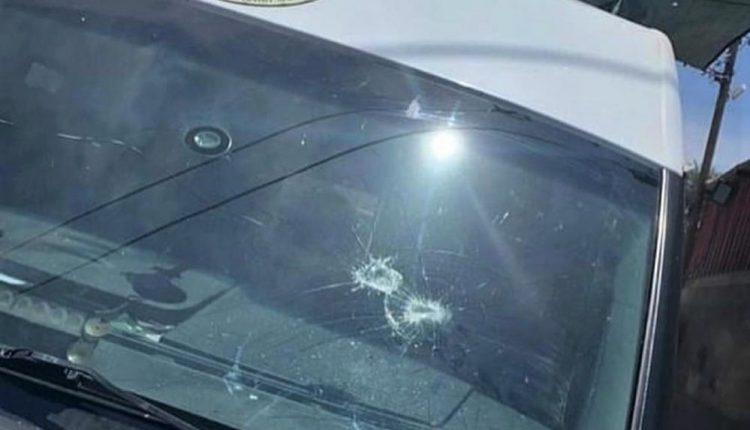 Gaza, rescuers still a target: Israeli forces shooting at an ambulance
Gaza, an ambulance riddled with bullets: the ambulance and the rescuers as targets, a reality so sad and serious as to become the theme of a well-known awareness campaign ("Not a target", by the Red Cross)
Gaza ambulance attacked in the village of Beita (Nablus)
On Saturday an ambulance and a crew of the Palestinian Emergency Relief Society were attacked by Israeli forces in the village of Beita, Nablus.
The ambulance was hit by rubber-coated steel bullets and a tear gas, and was of course damaged.
The rescue crew was treating the wounds of Palestinians injured by Israeli soldiers during protests.
The behaviour of the Israeli army is not new: in recent days the clinic of Médecins Sans Frontières was bombed and seriously damaged.
But in general, it can be said that hitting rescuers and health personnel is one of the many operational procedures of Israeli soldiers.

And this is shameful, regardless of the nationality or political beliefs of those committing these barbaric acts: it is in any case a violation of human rights and violence against those who wish to treat people with health problems.
Read Also:
Access To Care In Palestine: What Are The Differences Between Living In Gaza And Living In Rural Areas?
Gaza, UN Agency Director Unrwa: 'We Give Coordinates But Israel Bombs Us'
Palestine, Red Cross: 'Gaza After Bombs Prepares For Covid Surge'
Source: