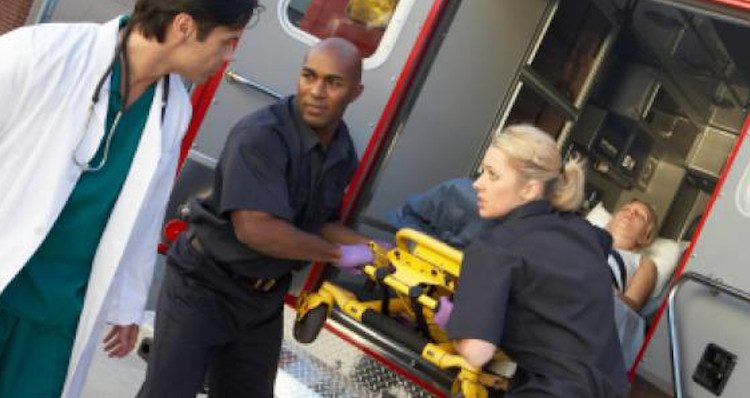 Are you considering a career in the medical field to save lives as an EMT but don't know how? Here are 10 simplified steps to show you the path to becoming a successful EMT.
Many students wish to become EMTs. To realize this dream and pursue this career they should bear in mind some very simple step on how to become an EMT.
1) Know the difference between an EMT and a Paramedic
EMTs and paramedics both have a similar background when it comes to providing healthcare by transporting the sick and injured people to hospitals as and when required. However there is a difference between the types of service both of them provide. While EMTs provide basic healthcare and life support, paramedics are trained to provide the highest level of medical assistance in cases of emergencies possible.
2) How to become an EMT? Attain Your high school diploma or GED
Choose the right courses that will help you get an admission into your EMT course. Passing high school with good scores is necessary to enter into EMT training.
3) Seek Out Relevant Experience
You could consider getting experience as a lifeguard if you want to have practical experience in the field before you start. This is an optional step, though.
4) How to become an EMT? Get CPR Certification
As some EMT programs have CPR certification as a part of their academic curriculum, you need to get certified in Basic Life Support from one of the well-known organizations such as the American Red Cross and others before you apply.
5) Get A Valid Driver's Licence
This is not a mandatory requirement, but several schools give preference to the students who have a valid driver's licence.
6) How to become an EMT? Meet All The Medical Requirements
You will have to get a complete health check-up to make sure that you are fit to carry out the job of an EMT. There are some disorders, conditions and diseases that may disqualify your application. Hence it is best to get cleared.
7) Pass A Background Check
A background check for past criminal records is necessary for all state employment or licensure processes. You may be required to provide fingerprints as well.
8) How to become an EMT? Training Program Completion
To become a successful EMT, you must clear the Emergency Medical Technician course in emergency medical technology. There are several schools and community colleges that give you hands-on training along with academic experience.
9) National Certification
To practice being an emergency medical technicianin different states, you are required to obtain a certification from the National Registry of Emergency Medical Technicians, where you will be tested for your cognitive skills as well as psychomotor tests.
You must pass basic proficiency in:
Medical, obstetrics, and gynecology
Cardiology and resuscitation
Airway, respiration, and ventilation
Trauma
EMS operations
10) How to become an EMT? Get Licensed By Your State
Once you get your certification, you also need to get a licence to practice from the state. The requirements may vary from state to state, but being nationally certified usually qualifies. You are also required to recertify every 3 years or so, as mentioned by the state law.
Now that you understand the basic process of becoming an EMT, you can easily clear the course and make a successful career in the medical field!