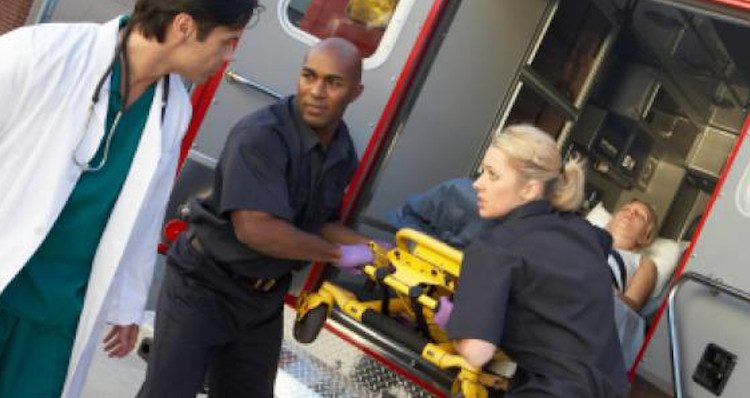 How to become an EMT in the United States? Educational steps
Emergency medical technicians (EMTs), like paramedics, respond to emergency calls, perform medical services and patients transport witht the ambulance to hospitals. They are dispatched to care the sick or injured in emergency medical settings. But how to become an EMT in the United States?
Many wish to become an Emergency Medical Technician (EMTs) in the United States. This article wants to be a brief guide to whom desires to have an idea of the steps to follow, but also to anyone that wish to understand better some aspects of being an EMT.
The education of an Emergency Medical Technician (EMT)
EMTs, like paramedics of course, have to obtain a CPR certification. Generally, in the United States (US) there are organizations which provide regular CPR training, like the American Red Cross or the American Heart Association.
The other step is the college. To become an EMT, it is necessary to complete a postsecondary emergency medical technology program through a college. It can be a community college, a technical college, or university. Usually, these programs last 1 or 2 years and they give students all the tools to understand how to assess, care for, and transport patients. In any case, a CPR certification is mandatory to enter the postsecondary educational program in emergency medical technology (the course to become an EMT). Some states have EMR (Emrgency Medical Responders) positions that do not require national certification. These positions typically require state certification.
The Commission on Accreditation of Allied Health Education Programs offers a list of accredited programs for EMTs for each state. The programs at the EMT level include:
instruction in assessing patients' conditions
dealing with trauma
dealing with cardiac emergencies
clearing obstructed airways
using field equipment
general handling emergencies
How to become an EMT in the US: the degrees
According to the US Bureau of Labor Statistics, formal courses include about 150 hours of specialized instruction, and a part of instruction may take place in a hospital or ambulance setting. In addition, high school students interested in becoming EMTs, should take courses of anatomy and physiology, too.
We have to consider also the programs for an Advanced EMT. The candidates learn EMT-level skills as well as more advanced ones, such as using complex airway devices, intravenous fluids, and some medications. This level typically require about 400 hours of instruction. From here, you can also enter a specific paramedic technical program, if you wish.
Certifications released by the National Registry of Emergency Medical Technicians
All states in the US require a licensed EMT. The National Registry of Emergency Medical Technicians (NREMT) certifies EMTs at the national level. All levels of NREMT certification require completing a certified education program and passing the national exam, which has both written and practical parts. Some states have first-level state certifications that do not require national certification. Many states require background checks and may not give a license to an applicant who has a criminal history.
How to become an EMT as ambulance driver?
There is some emergency medical service which hire separate drivers. Most EMTs have to take a course requiring about 8 hours of instruction before they can drive an ambulance. Once they succeed that exam, they can start driving an ambulance.
Becoming an EMT: which are the main non techcnical skills?

Compassion: becoming an EMT means to be able to provide emotional support to patients in an emergency, especially patients who are in life-threatening situations or extreme mental distress.
Interpersonal skills: becoming an EMT means to be able to work on teams and able to coordinate their activities closely with others in stressful situations.
Listening skills: an EMT should have the sensibility of listening to patients to determine the extent of their injuries or illnesses.
Physical strength: need to be physically fit. Their job requires a lot of bending, lifting, and kneeling.
Problem-solving skills: EMTs must evaluate patients' symptoms and administer appropriate treatments, according to their competences.
Speaking skills: becoming an EMT means to be able to explain procedures to patients, give orders, and relay information to others clearly and calmly.
READ ALSO