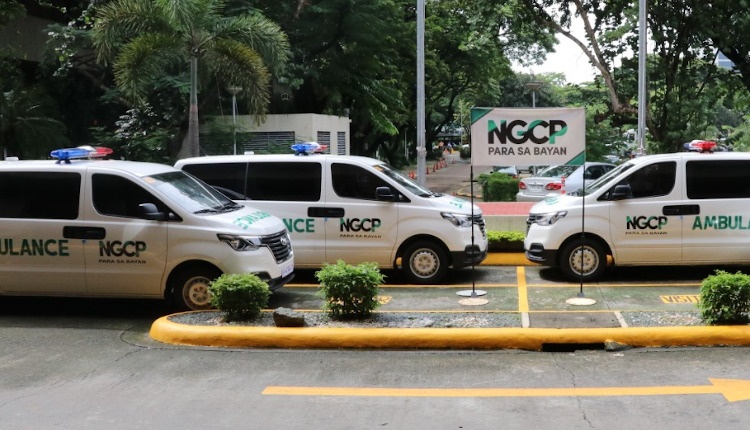 New ambulances to 4 hospitals in the Philippines to face COVID-19
The National Grid Corp. of the Philippines (NGCP) donated brand new ambulances to government hospitals around the country as COVID-19 relief and response efforts.
According to the official press release of the National Grid Corp. of the Philippines (NGCP), 4 hospitals obtained brand- new ambulances for the fight against COVID-19. They are the Rizal Medical Center, San Lazaro Hospital, Ospital ng Sampaloc, and Siargao District Hospital.
New ambulances to 4 hospitals in the Philippines: the donation
The above-mentioned medical facilities received one ambulance unit each from the NGCP as part of the company's PhP 1 Billion donations to the Filipino people. This donation has to be added to the ambulances already given to the Philippine General Hospital, Philippine Orthopedic Center, Philippine Heart Center, Quirino Memorial Medical Center, and Binan Doctors Hospital last July.
In addition to the ambulances, the NGCP earlier donated medical equipment and supplies such as mechanical ventilators, ultrasound machines, x-ray machines, RT-PCR machines, SteraMist systems. They also donated PPEs (personal protective equipment) like, hazmat suits, facemasks, face shields, sanitizers, disinfectants, and non-contact thermometers to more than 300 hospitals around the country.
In addition to new ambulances, what are the initiatives against COVID-19?
NGCP also donated PhP10 million to Project ARK, a pooled COVID-19 testing initiative in partnership with local government units in Metro Manila. Other NGCP COVID-19 response and relief projects currently in the works include the donation of four donning and doffing chambers and five isolation rooms to several government hospitals. NGCP also engaged in grocery distribution across the country and other initiatives such as Meals on Wheels, hot meals feeding program for indigent communities. In addition, they also invested PhP5 million for Project Ugnayan, which distributes supermarket vouchers to economically displaced families in Metro Manila.
NEW AMBULANCES IN THE PHILIPPINES: SOURCES