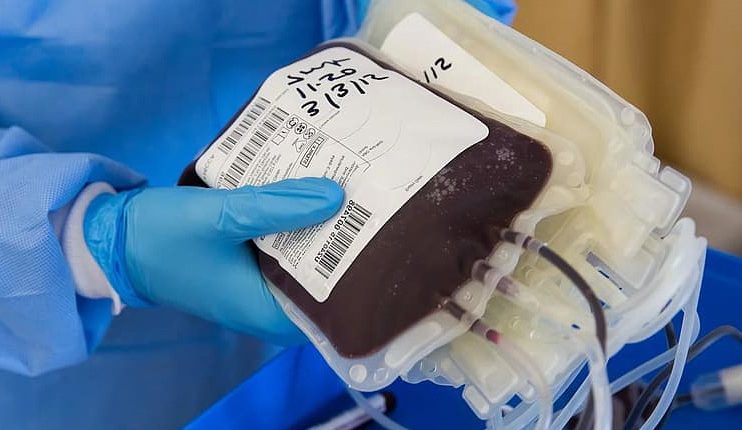 A new ambulance green corridor to deliver plasma in times of COVID-19
ma and blood bags
The need for plasma if very frequent during COVID-19 pandemic since it is needed not only for common interventions but also for coronavirus patients. Speed is essential and a dedicated green corridor can help India improving its outcomes.
From Bengaluru to Chennai, a dedicated green corridor was created to allow ambulances to transport plasma.
Plasma delivery – What is the track of this ambulance green corridor?
The first track will be from the HealthCare Global Cancer Hospital of Bengaluru to a private hospital in Chennai. It is a total distance of 348 km, covered in a duration of 4.5 hours.
The first efficient application was carried out when a case of an elderly woman with co-morbidities was tested positive to COVID-19 and was admitted to a private hospital in Chennai. Then, for her serious conditions, entered the ICU and underwent non-invasive ventilation. Medics wanted to administer plasma and relatives were keen to explore the use of plasma therapy, due to her critical conditions.
The request arrived at the HealthCare Global Cancer Hospital of Bengaluru. The plasma has been extracted from a donor in the afternoon and then transported by an ambulance through the green corridor made with the support of Bengaluru City Police up to Hosur, where the private hospital team carried it to the medical staff of the patient.
Ambulance green corridor also for organs transportation
Dr Vishal Rao, Associate Dean, Centre for Academics and Research, HCG Cancer Hospital affirmed that the ambulance green corridor use for organs transfer is common, but for plasma delivery, it was the first time. The ambulance could start the transport within two hours from the extraction.
The absence of a plasma bank makes the need for immediate plasma bags an increasing issue. That's why the green corridor is very important. Now, the creation of a plasma bank for COVID-19 patients is on its way.