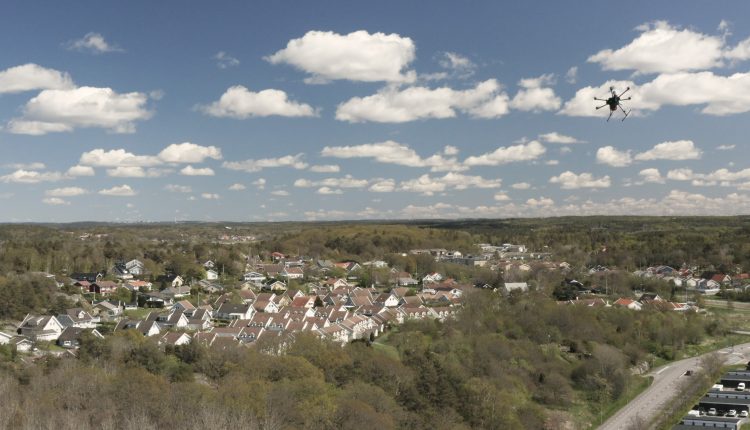 Study in European Heart Journal: drones faster than ambulances at delivering defibrillators
Drones have been used to deliver defibrillators for a number of years now: a study has been published in the European Heart Journal showing that they are not only qualified, but also faster and more effective than ambulances
Drones and defibrillators, the study in the European Heart Journal
Supporting this view is Sofia Schierbeck, a researcher at Karolinska University Hospital, who completed a study in which automatic defibrillators were delivered outside the homes of people suffering cardiac arrest, fulfilling their mission within the first few minutes of a heart attack.
They were faster than ambulances by an average of two minutes.
Cardiac arrest is a very dangerous condition if not addressed in time, within minutes or within seconds.
Without cardiopulmonary resuscitation or an electric shock from an automated external defibrillator (AED), it can become fatal, according to the same statement issued by the European Society of Cardiology.
SPREADING THE CULTURE OF EMERGENCY CALLING: VISIT THE EENA112 BOOTH AT EMERGENCY EXPO

The study on drones and defibrillators was conducted in Gothenburg, Sweden
For a certain period of time, the operations centres sent both the ambulance and the drone to the scene with the same call.
Three drones, each with a flight time of five hours, were installed at different locations in the Gothenburg area of the study.
When the remote pilots of the drones received an alarm, they contacted the air traffic control tower of the airport located in the same area to receive approval for the flight.

Upon receiving approval, they would deploy the drone into the air.
The drone arrived at the intervention scenario in 64% of cases with a 1 minute 52 second lead over the corresponding ambulance.
It has to be said that this valuable tool is far from being a panacea: weather conditions (wind, rain) and restricted areas mean that the drone cannot always be used.
It is, in any case, the 'first study to deploy drones with AEDs in real-life emergencies.
We have developed a system using AED drone systems placed in remotely supervised hangars, fully integrated with the emergency medical service, dispatch centre and aviation control.
Our study shows that it is not only possible, but can be faster than an ambulance.
This is the first proof of concept and the starting point for the use of drones in emergency medicine worldwide," explains Sofia Schierbeck.
ehab498

Read Also:
Defibrillator Transport By Drone: Pilot Project Of EENA, Everdrone And Karolinska Institutet
Robotic Technologies In Forest Firefighting: Study On Drone Swarms For Fire Brigade Efficiency And Safety
Firefighting Drones, Fire Drill In A High-Rise Building Of The Laixi Fire Department (Qingdao, China)
Source: