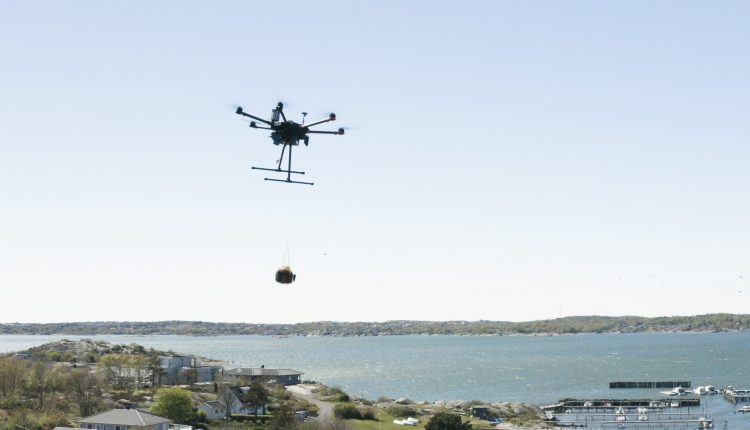 Defibrillator transport by drone: pilot project of EENA, Everdrone and Karolinska Institutet
Drones in the Emergency Service, not a novelty but rather a growing presence around the world.
In Sweden, a pilot project has been launched that is particularly suited to this vast and sparsely populated territory in non-urban areas: the delivery of defibrillators with drones.
Defibrillator transport by drone: the pilot project of EENA, Everdrone and Karolinska Institutet
The initiative is interesting because of the positive effects it could have on patients and health care workers: the arrival of the life-saving device by drone will certainly improve pre-hospital intervention times and the patient's life chances.
To better understand the possibilities of using drones for emergency medical deliveries, EENA and Everdrone are launching a new project, supported by the Karolinska Institutet.
The project includes interviews with professionals from end-user organizations.
Professionals working in emergency medical services have the opportunity to participate in this innovative project and help drive change for the safety of people.
EENA points out that joining the pilot project/study is possible from any EU country, and the only condition is to operate "in an organization that provides emergency medical services, e.g. PSAP, first aid organizations.
Previous experience with drones not required. Management and innovation professionals are particularly encouraged to apply".
The deadline is December 22, 2020: FORM
The EENA, Everdrone and Karolinska Institutet project on the transport of defibrillator by drone:
2020_11_23_EENA_Everdrone_project_Final

Read Also:
Drones in emergency care, AED for suspected out-of-hospital cardiac arrest (OHCA) in Sweden
Transport With Drones Of Medical Samples: Lufthansa Partners The Medfly Project
Ambulance drone: the US completed the first unmanned organ and tissue delivery
Source: