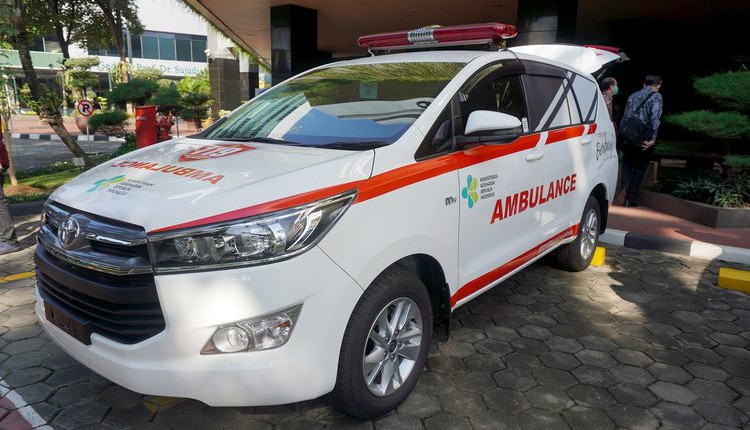 Toyota donates an anti-COVID ambulance to an Islamic Boarding School in Indonesia
There are some countries in which pandemic is still spreading. Indonesia is one of them. Toyota donated an ambulance and other items to an Islamic School of the archipelago.
The An Nawawi Tanara Islamic Boarding School in the province of Baten was given a Kijang Innova Ambulance unit, 2,250 face masks, hand sanitizers and staple packages by Toyota Indonesia as support against COVID.
Toyota Indonesia in the field of research and donations
Toyota Indonesia, like many other automotive companies, has an active role in helping various groups of people in order to accelerate the response to COVID pandemic in the country.
The Director of Administration, Corporations, and External Relations of PT. Toyota Motor Manufacturing Indonesia, Bob Azam declared that Toyota cooperates also with universities, the Vocational Training Center and others in order to develop various PPEs properly, like face masks, flocked swabs, medical googles, hazmat suits, bag valve masks, and face shields. According to a declaration, this activity wishes to be a sign of appreciation to the Government of Indonesia and medical personnel of the entire archipelago.
"We hope that this insufficient assistance, including ambulance vehicles, can be a mean of transportation in helping mobilize the handling and prevention of the spread of COVID-19 in Indonesia", Mr Azam declared.
Toyota Indonesia on the donated ambulance
The donated ambulance is part of a total of 17 Kijang Innova ambulance units donated to various groups for the fight against COVID pandemic. Not only this ambulance, but 12 more emergency vehicles have been donated by Toyota Indonesia to various organizations in the country: the Indonesian Red Cross, the Ministry of Health of the Republic of Indonesia, DKI Jakarta Regional Government, and Karawang Regency Government. In addition, to them, they donated 108,000 PPEs and 34,800 face masks. 

READ ALSO