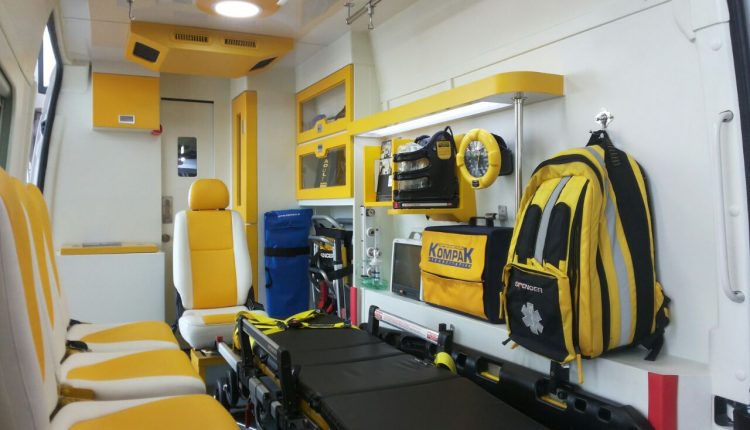 Discovering equipment and solutions inside an ambulance in Indonesia
What kind of equipment and solution there are inside ambulances that are operating in Indonesia? In this article, we are going to explain the main characteristics of typical ambulance equipment in Asia.
Ambulance services around the world are really different. As their equipment. There are a variety of ambulances that you cannot imagine. Take an ambulance from Germany, Italy, Russia, Kurdistan, Serbia or Ecuador. You will see many differences that you can never imagine. All the professionals on the back are trained about the same injuries, with international guidelines, but they operate in different modes. The differences among ambulances are the results of legislations, geography and necessity. We are going to show you a particular kind of ambulance that is operating in Indonesia, one of the most complex and populated areas in the World. We interview dr Kelvin Evaline Riupassa, a leader of the Ambulance Services Department in Jakarta. 
Indonesia needs many ambulances because it is the biggest archipelago in the world with 18.000 islands. So many places require an ambulance, and we interview one of the biggest ambulance builders in Asia, Prorescue. They know more about the vehicles that are equipped for the EMS in Indonesia. 
Ambulance equipment and solutions: what is the primary vehicle to use in order to build up an ambulance in Indonesia?
"The initial vehicle we are using to create the ambulance is mostly an LCV, light commercial vehicles. Our legislation requirements require a minimum of 1.500cc, and 18cm of the height of ground clearance. That means we can build an ambulance on any kind of vehicles, we do not have a preferred one."
Is the ambulance in Indonesia created for both small and big roads?
"We prepare our ambulance for small road and intricate grounds. Our land is well known for its beautiful landscapes, but we have to face bad roads, that the weather screw up further. We must have an ambulance prepared for small roads and long trips."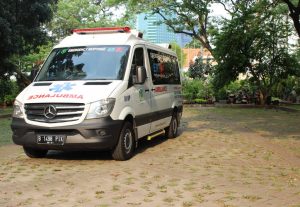 Do you have national regulation for building ambulances?
Actually, Indonesia is creating its own national regulation about the ambulance equipment. We are using the local rule of the Jakarta Province meanwhile. Some things are referring to the European law about safety on the ambulance, the EN1789. For example, we require European stretchers for our ambulances. 
What are the main types of equipment you choose for your ambulance?
We are using an international standard for our equipment. Following the ALS requirement, we have onboard an ambulance stretcher, a long spinal board, straps, a scoop stretcher, the head immobilizer kit, a digital patient monitor, AED, a portable suction unit, an electronic ventilator, the syringe and the infusion pump. ALS ambulances in Indonesia are similar in the equipment, but we have a different position of medical devices. About the movements around the patients, we have spaces that are closest than the European ones.

Is there a difference between ambulance for BLS or ALS?
Yes, there are differences, based on Local Regulation Number 120 / 2016. 
Do you have medical response cars or ambulance motorcycles?
Yes, we already have medical response motorcycle in Jakarta. We started this project a few years ago, and we can give an ALS on a target in several minutes after the call. 
How are the ambulance crew level and composition (EMT-Paramedic-Doctor-Nurse)?
The ambulance crew is basically with 2 paramedics and 1 driver. Paramedics are trained with a complete course, based on BTCLS protocol. It is an ASEAN requirement for the health professionals, and it is a course that prepares professionals about pre-hospital trauma life support, cardiac life support and BLSD. The driver is skilled with a class about safety on roads and BLSD. A doctor with an ATLS and an ACLS certification is required for some interventions, in case of a specific mission.
READ ALSO
REFERENCES
Equipment – patients transport systems: ambulance stretchers
Motorcycle ambulances: response for mass events