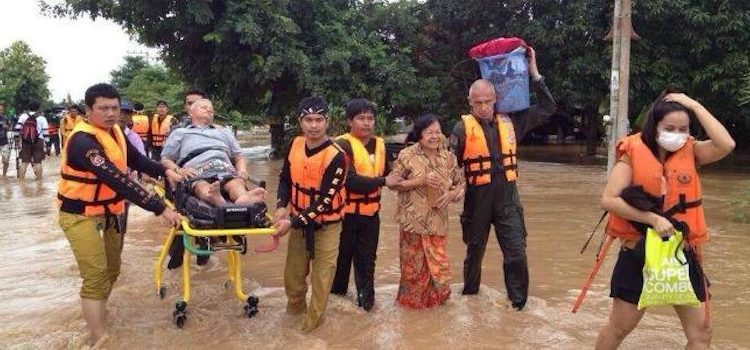 Asia against the climate change hazards: the Disaster Management in Malaysia
Malaysia is located in Southeast Asia and has a tropical climate with warm weather all year round. This country is often hit by tsunami, floods and other kinds of haze. That's why it is so important for Malaysia to improve Disaster Management.
It is geographically located outside the Pacific Ring of Fire which makes it comparatively free from certain rigorous crises found in neighboring countries. Conversely, Malaysia is susceptible to natural hazards that include floods, forest fires, tsunami, cyclonic storms, landslides, epidemics, and haze. Disaster Risk Reduction plan identified a high repercussion of climate change on society and economics. Also, it further increases the amount of climate-related disasters considerably dangerous for Malaysia's health and development. The importance is thinking about a disaster management plan.
Malaysia is grouped among the middle-income countries with an emerging multi-sector economy – with the country putting an assortment of efforts to improve their income status in the next few years. Further, the country persists on improving their domestic demand and setting boundaries on the country's dependence on exports, however still considered as a vital part of the economy.
Disaster Management and Relief: here is the Disaster Risk Reduction plan in Malaysia
Malaysia has prepared a Five Year Malaysia Disaster Management Plan that corresponds to the country's plan on economic development. It encompasses preparation to improve their agriculture and urban standing including their Disaster Risk Reduction (DRR) division.
The National Security Council (NSC) directs the disaster management in accord with the country's Directive No. 20, the Policy and Mechanism on National Disaster Relief and Management. It also assists the activities that are executed by the Disaster Management and Relief Committee which covers various federal, state and local agencies.
The NSC coordinates flood relief operations at various levels including the united measures of reducing flood damage and preventing loss of human life. Although still in progress, the government of Malaysia is working on a new National Disaster Management Agency that proposes new legislation on disaster management.
The upcoming National Disaster Management Agency will manoeuvre the same operations as with the NSC. With Malaysia's National Platform involving different stakeholders across the government and private divisions, resources to curtail risk factors were provided and sustainable development became possible.

On the other hand, Malaysia's Five Year Plan (2016-2020) aims to strengthen disaster risk management focusing on prevention, mitigation, preparedness, response and recovery.
The country puts valuable effort in developing its disaster management organization as well as its policies in order to be able to effectively respond with the budding and chronic disaster risks. It also seeks improvement in the Humanitarian Assistance and Disaster Relief (HADR) involvement.
OTHER RELATED ARTICLES