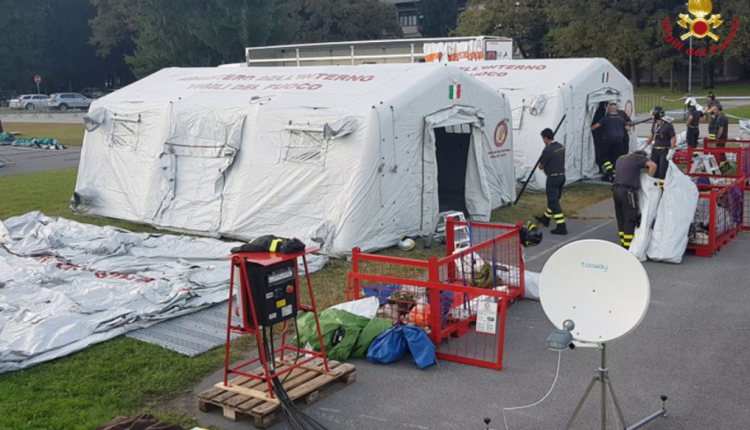 International exercise SIQUAKE2020: Civil Protection of Slovenia, Germany and Italy in common drill
The Civil Protection exercise SIQUAKE is back in Slovenia: the Slovenian organisers, as the name of the initiative suggests, refine the techniques of response in a very specific maxi emergency, the earthquake
SIQUAKE, an earthquake response in Slovenia being organised together with 'neighbours' from Germany and Italy
"An earthquake in central Slovenia," write the organisers, "would be the worst case scenario for Slovenian conditions due to:
population hosts,
daily migrations,
the presence of state and economic institutions
intersections of transport and energy infrastructure.
Therefore, the Administration of the Republic of Slovenia for Civil Protection and Disaster Relief, together with consortium partners from Slovenia, Croatia, Italy and Germany, is implementing the project Civil Protection Practical Exercise – SIQUAKE2020 in 2019 and 2020″.
EQUIPMENT FOR CIVIL PROTECTION EMERGENCIES? VISIT THE SERAMAN STAND AT EMERGENCY EXPO
SIQUAKE, the story of the Italian Fire Brigade
From 4 to 8 October in Ljubljana, capital of the Republic of Slovenia, the international exercise called "SIQUAKE2020" took place, organised to test the European Union Civil Protection mechanism.
The Slovenian Civil Protection System, organiser of the event, assumed that it would have to cope with a seismic event of magnitude 6.1, with epicentre in central Slovenia, involving 34 municipalities and about 600,000 inhabitants.

The National Fire Brigade participated in the exercise in cooperation with the Italian Civil Protection Department. The fire brigade personnel from the Friuli Venezia Giulia Regional Directorate, from the Gorizia, Pordenone, Trieste and Udine commands, as well as setting up a base camp to meet the logistical needs of the teams, carried out damage assessment activities on buildings and carried out some temporary works on a historical building in the centre of Ljubljana.
The Italian assessment teams worked in cooperation with their Slovenian counterparts.
The SIQUAKE2020 exercise was also attended by professionals and volunteers from civil protection departments and fire brigades from the rest of Slovenia and from Austria, Croatia and Hungary.
Read Also:
Disaster Manager, The Future Is In The Information Networking, And In A Command Line Always "Open"
Earthquake In Croatia, Magnitude 6.4: Dead And Injured In Petrinja, City Centre Razed To The Ground
Sources: