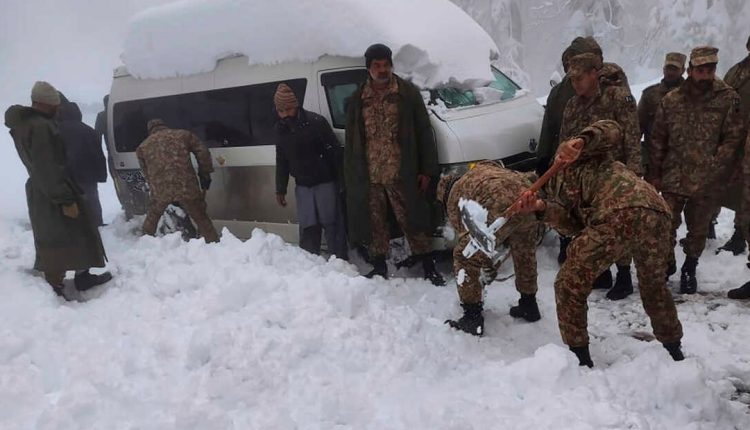 Pakistan, rescue operations underway due to deadly blizzard
Rescue teams in Pakistan are working to clear roads to a shuttered hill town that hosts thousands of tourists, after 22 people died in vehicles trapped by heavy snowfall
MANAGING MAXI CIVIL PROTECTION EMERGENCIES: VISIT THE SERAMAN BOOTH AT EMERGENCY EXPO
Pakistan, tragedy caused by unprecedented snowstorm
The resort town of Murree, about 70 km northeast of Islamabad, was flooded with tourists and hikers last week after unusually heavy snow turned it into a winter wonderland.
But from Friday onwards a blizzard felled trees and blocked narrow roads leading in and out of the town, which clings to steep hills and valleys at an altitude of 2,300 metres.
"I have never seen such a big snowstorm in my life. There were strong winds, uprooted trees, avalanches. People around were terrified, each with their own tale of woe."
Officials said nearly 100,000 visitors in thousands of vehicles had thronged the city by Friday, causing a huge traffic jam even before the blizzard.
They also said 22 people died in vehicles trapped in the snow overnight on Friday due to cold or carbon monoxide poisoning from exhaust gases generated by drivers running their engines to keep warm.
Among them were 10 children – six died along with their mother and father, a policeman.
Pakistan authorities in the face of the snow tragedy
Prime Minister Imran Khan said he was shocked and appalled by the tragedy, but that the unprecedented snowfall and the influx of people 'caught the district administrator unprepared'.

Several Pakistani newspapers, however, criticised the administrators, noting that the country's meteorological office had warned of the impending blizzard as early as 6 January.
The Pakistani army's public relations department said it had picked up all survivors from cars trapped along the route to Murree and taken them to shelters set up in the town.
More than 1,000 abandoned vehicles along the route were hampering the efforts of bulldozers to clear snow from the roads, he said, and in some areas troops were using shovels.
There were also reports of locals opening their homes to stranded tourists and offering food and blankets to those caught in the open.
Read Also:
Ambulance In Asia: What Are The Most Commonly Used Stretchers In Pakistan?
Emergency Medical Technician (EMT) Roles And Functions In Pakistan
Major Infectious Diseases In Pakistan Other Than Coronavirus
Disaster Manager, The Future Is In The Information Networking, And In A Command Line Always "Open"
Managing Maxi Civil Protection Emergencies: Seraman At Emergency Expo
Source: