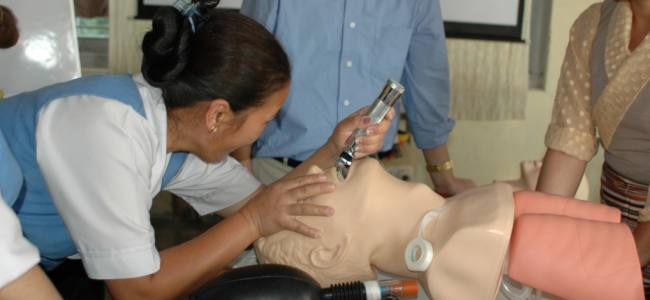 Emergency Medicine in India, a Peerless Institute of Emergency Medicine
With trauma-related deaths occurring in India every 1.9 minutes, a private hospital here has joined forces with a US university to train specialists in emergency medical care. The Peerless Hospital has tied up with the Ronald Reagan Institute of Emergency Medicine at the George Washington University to conduct a three-year full-time Masters in Emergency Medicine Programme. The first batch of 16 students will pass out next month, said the hospital's managing director Dilip Samadar.
The hospital also launched The Peerless Institute of Emergency Medicine and Trauma Care here during the day. While motor vehicle crashes account for the majority of all trauma-related injuries and deaths in India (22.8 percent), injuries related toAsuicidal and homicidal incidents are also prominent, said hospital chairman S.K. Roy. 'A few minutes can mean the difference between life and death when it comes to trauma care. This first hour of definitive medical care is called the golden hour which determines the outcome.

'Therefore, emergency interventions have a significant impact,' said Roy. The newly-inaugurated unit provides a four-tiered emergency service right from initial field care to recovery. India loses approximately 2-2.5 percent of its GDP to only road traffic injuries. Annually, more than 330,000 injuries occur in India. Half of these require medical treatment while as many as 80,000 lives are lost.
Source: IANS