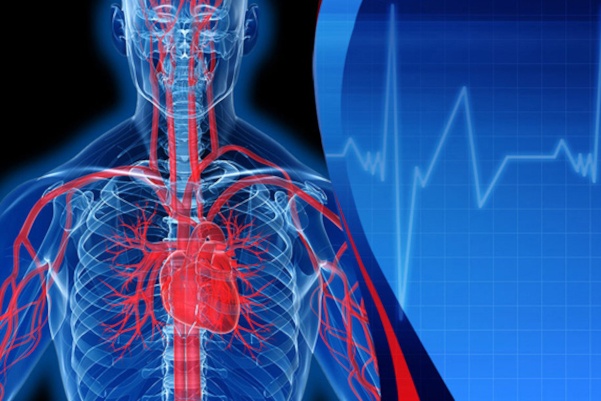 Cardiovascular diseases leading cause of death in Italy: 34% of deaths
Cardiovascular diseases in Italy: Italians' hearts are increasingly at risk: cardiovascular disease is still the leading cause of death in Italy, accounting for 34.8% of all deaths (31.7% in men and 37.7% in women)
Despite this, prevention, access to care and adherence to treatment remain unmet and the impact of Covid-19 has further worsened the state of the art.
On the occasion of World Heart Day 2021, 29 September, new research based on Real World (RWD) data was carried out to analyse the critical issues raised and a survey conducted among a panel of cardiologists, internists, diabetologists and general practitioners.
After recording the sense of isolation and fears of patients and caregivers during the first lockdown ("The heart beats in the web": study of patients' and caregivers' discussions on the web during the lockdown months), Sanofi renews its commitment to listening to needs in the cardiovascular field by continuing this year with a detailed analysis of the impact of Covid-19 on new diagnoses, management and therapies with the aim of identifying the best strategies to ensure prevention, access and continuity of care.
ECG EQUIPMENT? VISIT THE ZOLL BOOTH AT EMERGENCY EXPO
Cardiovascular diseases in Italy: the importance of raising awareness among citizens and patients
"The message we are launching this year on the occasion of the World Health Day reiterates the importance of making citizens and patients aware of the importance of taking their cardiovascular health to heart and contributing to it in an active way.
Hence the sense of the campaign 'Use your Heart to stay connected to your Heart', an invitation to make healthy lifestyle choices, to keep your values monitored and to maintain a constant relationship with your doctor.
This further survey allows us to reiterate the need to find new models for taking care of patients so that, even in emergency situations such as the one we have experienced, each patient can maintain an ongoing relationship of dialogue and trust with their doctor, even and especially remotely," said Emanuela Folco, president of the Italian Heart Foundation.
The RWD study focused on patients with dyslipidaemia (in particular, hypercholesterolaemia) and ischaemic heart disease (such as atherosclerotic coronary artery disease) – two high-prevalence diseases affecting 8.8M and 2.3M patients in Italy respectively – comparing the post-pandemic period (February 2020-June 2021) with the historical trend in 2019.
After the dramatic contraction recorded during the first lockdown, the analysis showed a partial recovery of diagnostic delays starting from the second half of 2020, and to a greater extent in the first half of 2021, while there remains a significant gap in access to specialist visits, for the first visits but especially for follow-up visits, and a reduction in treatment adherence caused also by the difficulty in maintaining constant contact between doctor and patient.
As of June 2021, new diagnoses and new treatments of patients with dyslipidaemia at high cardiovascular risk (primary prevention: patients who have not had a cardiovascular event but who have at least one risk factor among hypercholesterolaemia, arterial hypertension, family history of CV events, diabetes, smoking, renal insufficiency; and secondary prevention: patients with a previous cardiovascular event) recorded +3% and +10% respectively compared to the pre-pandemic period, a sign of a recovery of clinical activity in outpatient clinics, but also of an increase in new cases.
CARDIOPROTECTION AND CARDIOPULMONARY RESUSCITATION? VISIT THE EMD112 BOOTH AT EMERGENCY EXPO NOW FOR MORE DETAILS
Italy, cardiovascular diseases: the gap with the historical trend of requests for cardiological examinations remains high (first examinations -19%, follow-up examinations -29%)
As a consequence of the reduction in the number of visits, adherence to therapy, already suboptimal before the pandemic, also decreased significantly, dropping by 5 percentage points compared to the previous period (from 53% to 48%).
In the area of ischaemic heart disease, a slower recovery on new diagnoses and treatments is observed.

Despite the resumption of activities, access to treatment is still below pre-pandemic levels (new diagnoses -5%, new treatments -16%). As already observed on dyslipidaemia, requests for cardiology visits are lower than in 2019 (first visits -23%, follow-up visits -30%).
Adherence to treatment has also dropped by 8 percentage points, from 78% pre-pandemic to 70% in the post-pandemic period.
Faced with the difficulty for patients to access visits, most doctors (90% of specialists and 95% of general practitioners) tried to maintain contact with patients by phone, whatsapp and email, to share clinical examinations, monitor treatments and the health conditions of their patients.
Most of these initiatives were spontaneous, mainly with younger and chronically ill patients, but with older patients, they were also spontaneous
On the basis of the interviews carried out, 63% of the doctors hope that in the future more structured methods of remote contact will be defined, foreshadowing a new integrated model of taking care of the patient that foresees the possibility of maintaining contact with the patient even at a distance (for example for check-ups, verification of examinations or renewal of treatment plans), thus favouring greater continuity of care and therapeutic alliance.
Outpatient clinics and hospitals in the various regions of Italy are equipping themselves to develop digital outpatient clinics and telemedicine platforms to guarantee multi-specialist examinations and consultations and ensure integrated and personalised patient care.
In order to support the system and guarantee access and continuity of care, the various specialists, including hospital cardiologists in particular, believe it is necessary to invest in personnel (doctors and nurses), involve family doctors and territorial specialists in the management of patients with cardiovascular pathologies, and develop tools to follow patients remotely.
Finally, there is a strong expectation for a partnership and collaboration with the pharmaceutical industry, which during the pandemic has played a key role alongside hospitals, doctors and patients, promoting – through services and initiatives – access and continuity of care (for example by developing dedicated services for patients, home care services, home services for the distribution of drugs).
Expectations are mainly directed towards projects to optimise the patient pathway (81%) and integrated hospital-territory management (79%), telemedicine projects for remote patient management (70%).
Read Also:
What Is An ECG And When To Do An Electrocardiogram
Inflammations Of The Heart: Myocarditis, Infective Endocarditis And Pericarditis
MRI, Magnetic Resonance Imaging Of The Heart: What Is It And Why Is It Important?
Rare Diseases, Ebstein Anomaly: A Rare Congenital Heart Disease
Source: