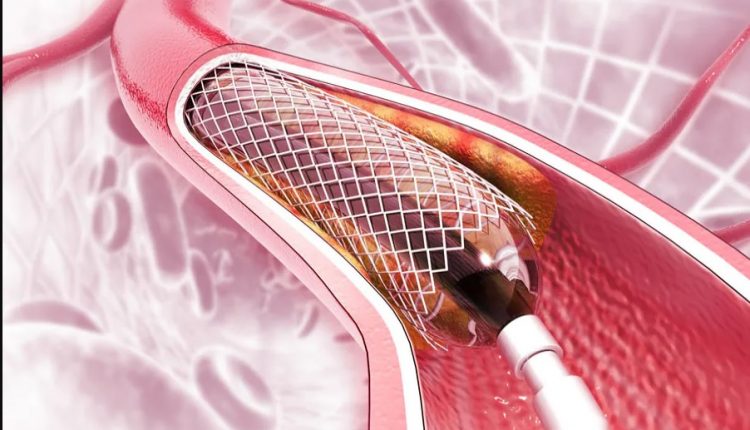 Coronary angioplasty, how is the procedure performed?
Coronary angioplasty is a technique used to restore circulation to the heart when there is insufficient blood supply
DEFIBRILLATORS OF EXCELLENCE IN THE WORLD: VISIT THE ZOLL BOOTH AT EMERGENCY EXPO
What does coronary angioplasty consist of and when is it performed?
With coronary angioplasty, the surgeon dilates a coronary artery of the heart that has narrowed and is no longer allowing regular blood flow.
The dilation is done by inserting a balloon and installing a small scaffold, the stent, which keeps the artery widened so that blood can flow regularly to all parts of the heart.
DEFIBRILLATORS, VISIT THE EMD112 BOOTH AT EMERGENCY EXPO
How is coronary angioplasty performed in detail?
It is a minimally invasive operation. First an artery of the body is "targeted", in 80% of cases the radial artery, which is the main artery of the forearm.
Only in the most delicate cases are the arteries of the groin accessed.
Once in the artery, a small catheter is inserted and pushed towards the heart until the desired point is reached.

The guides, balloon and stent are then inserted to widen and strengthen the diseased spot in the artery.
RESPONDING QUICKLY TO A HEART ATTACK: DEFIBRILLATORS FROM PROGETTI MEDICAL EQUIPMENT SOLUTIONS ARE AT THE EMERGENCY EXPO BOOTH
Per approfondire:
Coronary Angioplasty, What To Do Post-Operatively?
Heart Patients And Heat: Cardiologist's Advice For A Safe Summer
US EMS Rescuers To Be Assisted By Paediatricians Through Virtual Reality (VR)
Silent Heart Attack: What Is Silent Myocardial Infarction And What Does It Entail?
Mitral Valve Diseases, The Advantages Of Mitral Valve Repair Surgery
Fonte dell'articolo: