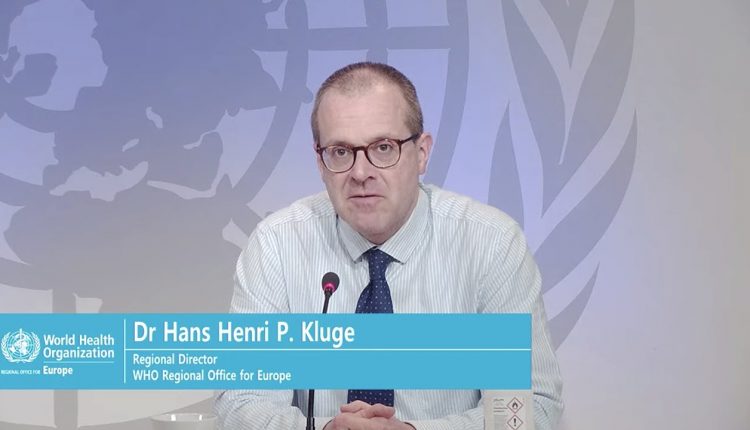 COVID-19, the director of WHO in Europe: "October will also see an increase in deaths"
COVID-19 will return to reap victims in October. The WHO doctor Hans Kluge's statements to the French agency Afp do not lend themselves to interpretation and are consciously far from what ordinary people want to hear.
The most important concept on COVID-19 new peak in power seems to be in the sentence "in autumn the hardest months. And there will not be the vaccine that will put an end to the pandemic". With which, therefore, "you have to learn to live with".
The harsh reality of the WHO: COVID-19 will return even more powerful in autumn
Another strong sentence comes from the consideration that with the COVID-19 pandemic you have to live with and that despite the worst is not over at all: even in the face of a resurgence of contagion, it is necessary to keep schools open and avoid new generalized lockdowns.
"At this moment – said the Belgian doctor Hans Kluge – the countries do not want to hear this kind of bad news, I understand. I always hear him say: 'the vaccine will put an end to the epidemic'. Certainly not, we do not know if the vaccine will be effective in the whole population. Some of the signals we receive reveal that it will be effective for some groups and not others. So we will need different vaccines.
Kluge finally proves to be more concerned about the sociological and economic impact than the health impact tout-court: the fibrillation and intolerance in some countries are pushing leaders to conduct reasoning not always relevant to the dictates of the scientific world.
"In some countries, we see that politics imposes itself on science. And that people doubt science. All this is very dangerous," he said in this regard.
Next month, and for the next sixty days, an important moment begins, on a continental level.
Here, this is something to take into account: Hans Kluge, Director for Europe of the WHO, conducted an analysis of the overall picture in Europe. It does not mean that in every place on the continent this will happen: it means that the continent will probably experience this scenario in general.