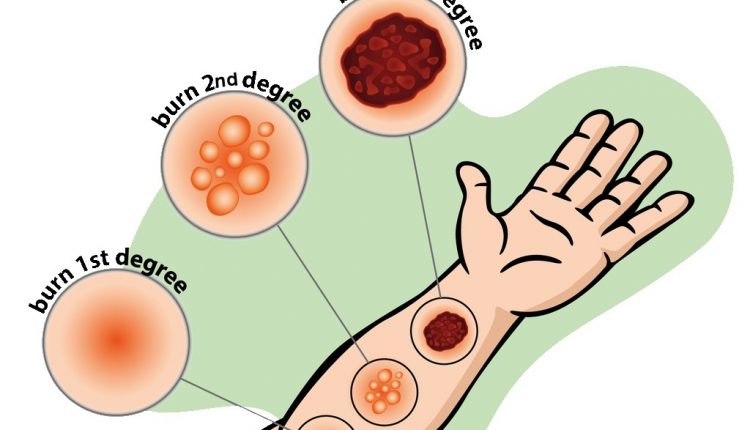 First Aid for Burns: Classification and Treatment
Burns are quite painful and can range from benign to extremely serious. Many burn injuries are caused by chemicals, electricity, radiation, and other sources of heat and corrosion
But how can you tell if a burn is serious enough to seek medical treatment or if the burn can be treated at home?
Burns, if not properly treated, can lead to infections and serious medical conditions.
To avoid negligence toward burns, everyone should know how to determine the seriousness of burn injury and how to provide first aid to mild and major burns.
FIRST AID TRAINING? VISIT THE DMC DINAS MEDICAL CONSULTANTS BOOTH AT EMERGENCY EXPO
How to Identify the Degree of Burn?
Providing the right first aid for burns helps identify the degree of severity to make first aid much easier and effective.
There are currently three classifications of burns:
First-Degree Burns: The outer layer of the skin (epidermis) is the only part affected. Burnsite may appear red and dry, swollen, and mildly painful but with no visible blisters.
Second-Degree Burns: These burns affect both the outer layer (epidermis) and the second layer of the skin (dermis).  The burned area may be blistered, swollen and severely painful.
Third-Degree Burns: These are major burns that extend into all layers of the skin and can affect the muscles, bones, and fat. The skin is often burnt and may appear black or charred.
How to Treat Burn?
First Aid Treatment for burns must take into account both the cause and extent of the injury.
If you are able to determine the three burn classifications, then you have all the information you need to properly provide first aid.
THE RADIO OF THE WORLD'S RESCUERS? VISIT THE RADIO EMS BOOTH AT EMERGENCY EXPO
For first- and second-degree burns:
Immediately cool the affected area with flowing water for a few minutes
Apply antibiotic ointment
Cover the burnt with a clean, dry, non-stick dressing
Take ibuprofen or acetaminophen to alleviate pain
Change your bandage daily
For third-degree burns, it is not recommended to treat them at home
This certain degree of severity can be life-threatening and can cause serious damage to the bones, muscles, and tendons.

Seek immediate help by dialling Emergency Number.
If the burned area is located on the face, hands, feet, and genitalia, immediate medical care should be sought.
If the victim has breathing difficulty, perform CPR until the paramedics are ready to take over.
Your knowledge of first aid treatment for burns could be a matter of life and death.
Read Also:
Emergency Live Even More…Live: Download The New Free App Of Your Newspaper For IOS And Android
What Should Be In A Paediatric First Aid Kit
Ukraine Under Attack, Ministry Of Health Advises Citizens About First Aid For Thermal Burn
Electric Shock First Aid And Treatment
RICE Treatment For Soft Tissue Injuries
How To Carry Out Primary Survey Using The DRABC In First Aid
Heimlich Maneuver: Find Out What It Is And How To Do It
The Patient Complains Of Blurred Vision: What Pathologies Can Be Associated With It?
A Tourniquet Is One Of The Most Important Pieces Of Medical Equipment In Your First Aid Kit
12 Essential Items To Have In Your DIY First Aid Kit
Source: