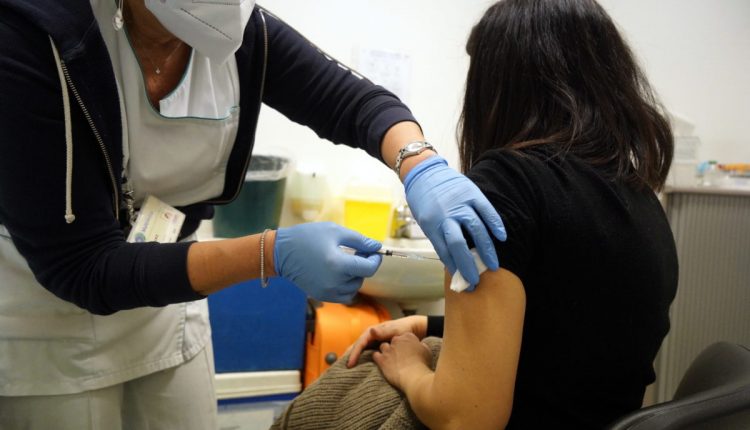 Guillain-Barré syndrome, neurologist: 'No link to Covid or vaccine'
Guillain-Barré syndrome and Covid: over the past few days it has been reported that Johnson & Johnson's single-dose vaccine may have triggered the rare Guillain-Barré syndrome, a degeneration of the myelin sheaths lining nerve fibres, in some cases
Although the exact cause of this neurological disorder (MSD) is not known, the news of a possible vaccine-Guillain-Barré syndrome correlation has added to the doubts of recent vaccine hesitators
However, it must be said that two prestigious scientific journals reported studies by researchers, mostly from India, which found seven cases of Guillain-Barré syndrome among 1.5 million people vaccinated in India with the Oxford viral vector drug AstraZeneca.
As if that were not enough, some experts in Neurology have reported an increase in Guillain-Barré syndrome in connection with Covid infection
"In reality, Sars-CoV-2 did not lead to an increase in Guillain-Barré cases, but rather cases of this syndrome were found in subjects who had been infected with Covid, so there was no correlation between the two.
This was explained by Giancarlo Zito, a neurologist at the San Camillo de Lellis hospital in Rieti, who cautiously dismantles what has now become a tendency to report cases related, or presumed to be related, to adverse effects of the vaccine or Covid, without a proven scientific basis.
"Guillain-Barré syndrome can also represent a neurological emergency, but it has a very rare incidence: 1-2 cases per 100,000 inhabitants per year,' Zito points out, 'and it tends to increase with every decade of life.
However, it remains a rare condition that is diagnosed clinically, and is intercepted in the emergency room in subjects with significant weakness in the muscles of the body and face, and with sensitivity disorders.
It can have up to 30% acute complications, requiring ventilatory intervention and admission to intensive care".
RARE DISEASES, VISIT THE UNIAMO STAND AT EMERGENCY EXPO
What is behind Guillain-Barré syndrome?

"Our autoimmune response, i.e. we produce antibodies against our own nerves, the glycoproteins.
A bit like the thrombocytopenia induced by Covid-19 infection,' the neurologist specifies.
A clinical picture, that of the syndrome, 'which reaches its peak in 2-4 weeks, but recedes spontaneously, sometimes with important sequelae.
It all stems from a gastro-intestinal or respiratory infection in the previous four weeks, of which patients often do not even remember, but we are talking about non-Covid infections".
Treating, instead, for many months mainly the Covid, "it has been traced back to this pathogenic agent the onset of the syndrome – underlines the neurologist – but the cases that have emerged have also jumped to the eyes of the media and scientific journals, because there is a large audience of vaccinated people.
I repeat," concludes Zito, "there is no direct association, or suspicion, between Guillain-Barrè and Covid, just as there is no correlation between Guillain-Barrè and vaccines.
Read Also:
Down Syndrome And COVID-19, Research At Yale University
Rescue Training, Neuroleptic Malignant Syndrome: What It Is And How To Deal With It
Source: