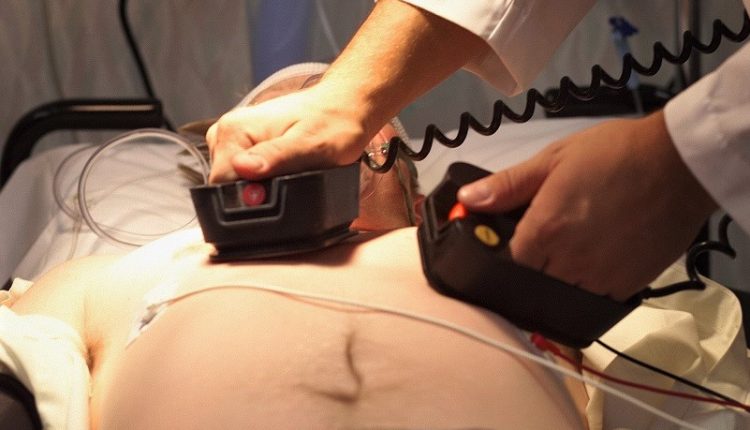 Patient procedures: what is external electrical cardioversion?
External electrical cardioversion is a procedure that can interrupt cardiac arrhythmias by performing a kind of "reset" of the heart's electrical system. It can be performed as a scheduled procedure or in an emergency/emergency phase
How does external electrical cardioversion work?
Electrical cardioversion is performed either as an elective procedure (scheduled procedure) or in an emergency/emergency to treat arrhythmias that are poorly tolerated by the patient from a haemodynamic point of view and that can cause a reduction in cardiac performance, which can lead to hypotension, shortness of breath, angina pectoris or syncope.
The synchronised electric shock is delivered through the chest wall using paddles connected to an external defibrillator; these paddles may be manual (positioned by the operator at the time of execution) or adhesive and are generally positioned at chest and back level.
DEFIBRILLATORS, MONITORING DISPLAYS, CHEST COMPRESSION DEVICES: VISIT THE PROJECTS BOOTH AT EMERGENCY EXPO
How is the external electric cardioversion procedure performed?
It is performed under deep sedation (i.e. the patient is put to sleep, but maintains autonomous vital functions and therefore does not require mechanical ventilatory support).
An electric shock is delivered to the patient, which passes through the heart and activates all its cells simultaneously, in almost all cases causing the arrhythmia to stop and normal sinus rhythm to be restored.
The procedure is always performed in a hospital setting in the electrophysiology rooms, under the supervision of a team consisting of a cardiologist, an anaesthetist and a nurse.
All vital parameters are monitored before, during and after the shock delivery.
If the origin of the arrhythmia is more than 72 hours or unknown, the procedure is subject to the results of a transesophageal echocardiogram, which is used to rule out the presence of thrombi in the cardiac cavities (an event whose risk is increased in all patients with cardiac arrhythmias).
At the end of the procedure, once normal heart rhythm is restored, the patient is monitored for a few hours to assess the stability of the rhythm.
The procedure requires hospitalisation and an overnight stay.

DEFIBRILLATORS, VISIT THE EMD112 BOOTH AT EMERGENCY EXPO
Is external electrical cardioversion painful or dangerous?
The procedure is generally very well tolerated as it is carried out under deep sedation.
Who can undergo the treatment?
All patients with recent onset cardiac arrhythmias, undetectable but first episode or for which an ablative strategy has been excluded can undergo electrical cardioversion.
Follow-up
Subsequent clinical assessments and treatment strategies are planned on a case-by-case basis.
Read Also:
Inflammations Of The Heart: What Are The Causes Of Pericarditis?
Do You Have Episodes Of Sudden Tachycardia? You May Suffer From Wolff-Parkinson-White Syndrome (WPW)
Knowing Thrombosis To Intervene On The Blood Clot
Source: