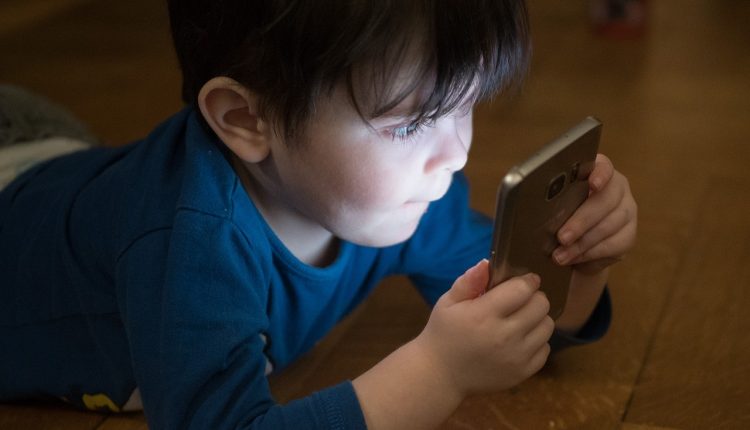 Psychologists: first there were fairy tales, today TikTok and Instagram but children sleep less
The Order of Psychologists of Tuscany raises the alarm: 'Stories replaced by smartphones. So less sleep and health suffers"
Social media are bad for children's sleep.
The platforms make them sleep less.
The Order of Psychologists of Tuscany launches the alarm with professionals:
"Games, notifications, videos: the addiction, even in the evening, to smartphones and tablets concerns more and more people.
Particularly significant is the frequency of access to social media, especially Tik Tok and Instagram, which are also viewed in bed, before falling asleep, and end up reducing the sleep of children and adolescents'.
TUSCANY PSYCHOLOGISTS: BRIGHT COLOURS AND BLUE LIGHT FROM MOBILE PHONES INTERRUPT SLEEP PROCESS
Little sleep, however, 'can have negative effects on the behavioural and cognitive sphere, reducing attention levels, learning capacity, memory, and altering relationships with others'.
CHILD HEALTH: LEARN MORE ABOUT MEDICHILD BY VISITING THE BOOTH AT EMERGENCY EXPO
The President of the Order of Psychologists of Tuscany, Maria Antonietta Gulino, also intervenes on the issue, observing:
"There used to be fairy tales to fall asleep, now replaced by smartphones.
The screens of mobile phones, both for the type of vivid content and for the blue light emitted, constantly rekindle our attention, even when we are about to fall asleep and interrupt the natural process towards the first stage of sleep.

This is a problem that affects many adults, but is now also affecting many very young people and therefore cannot be neglected'.
The subject is a delicate one, he continues, and 'some studies abroad have already shown that the evening use of social media ends up reducing children's sleep by about an hour, every day, from the age of 10.
A phenomenon that we unfortunately also detect among many of our patients or that is reported to us by families'.
Read Also:
Emergency Live Even More…Live: Download The New Free App Of Your Newspaper For IOS And Android
Paediatrics / ARFID: Food Selectivity Or Avoidance In Children
Italian Paediatricians: 72% Of Families With Children Aged Between 0 And 2 Do So At The Table With Telephones And Tablet
Eating Disorders In Children: Is It The Family's Fault?
Eating Disorders: The Correlation Between Stress And Obesity
Food And Children, Watch Out For Self-Weaning. And Choose Quality Food: 'It's An Investment In The Future'
Autism: What It Is And What The Symptoms Are
Source: