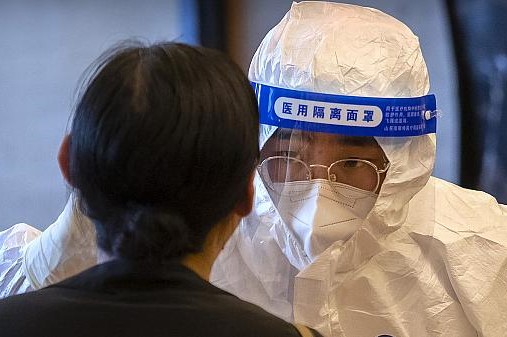 China, shock announcement: Qingdao, 11 million residents vaccinated against COVID-19 and zero confirmed cases
COVID-19, Qingdao epicenter of coronavirus care. The Chinese government, in fact, was the protagonist of an experiment of mass epidemiology to which we had dedicated an article: the vaccination against the coronavirus of every single inhabitant of a metropolis of 11 million inhabitants, Qindao.
COVID-19 VACCINE FROM CHINA, THE HUMAN EXPERIMENT ON 11 MILLION INHABITANTS OF THE METROPOLIS QINGDAO
The part that we found interesting about the Chinese initiative was the extent of the trial.
In Italy, for example, it would be virtually impossible to force 11 million inhabitants of the hinterland of Milan to perform all the vaccines.
The source is the official website of the Government of the People's Republic of China.
Given the delicacy of the subject, a Covid vaccine that worked on 11 million volunteers to the trial on 11 million, we report the news in full.
THE COMMUNICATION OF THE GOVERNMENT OF THE PEOPLE'S REPUBLIC OF CHINA ON COVID-19 IN QINGDAO
"The eastern Chinese city of Qingdao has seen the number of confirmed COVID-19 cases drop to zero, the local health commission said on Nov 12.
As of Nov 11, all 14 patients reported since Oct 12 were discharged from the hospital after recovery, according to the Qingdao municipal health commission.
Earlier investigation showed inappropriate disinfection in the CT room at the Qingdao Chest Hospital led to the new cluster of infections after two stevedores, who had handled imported frozen seafood, were diagnosed as asymptomatic COVID-19 cases on Sept 24.
They were isolated at the Qingdao Chest Hospital and underwent CT scans in the hospital's CT room.
Qingdao conducted a citywide nucleic acid testing campaign covering all 11 million residents within five days to contain the spread of the virus."
Read Also:
China To Test The Whole City Of 9 Million: Mass Vaccination In Qingdao
COVID-19, The Vaccine Made In China "BBIBP-CorV" Is Safe: A Study On The Lancet / PDF
The Vaccine Against COVID-19, Here Is The Official WHO List: These Are The 47 Candidates Considered Most Effective / PDF Of The Full Document
COVID-19, The Vaccine Made In China "BBIBP-CorV" Is Safe: A Study On The Lancet / PDF
The First COVID-19 Vaccine Patent Arrives From China
Source:
The State Council The People's Republic of China official website