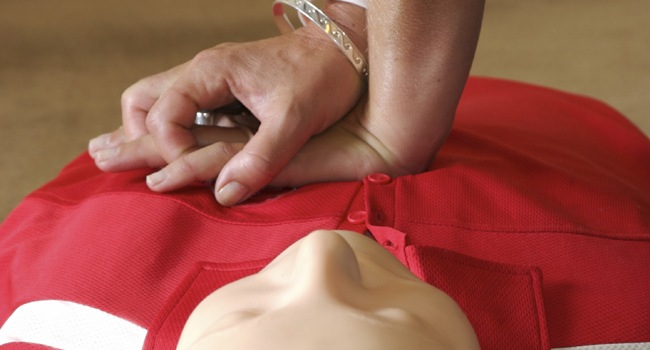 Waiting AHA 2015 guidelines: Chest Compression alone VS standard CPR
Today in #FOAMED we share with you the AHA Clinical Perspective published on December, 2012, about Chest Compression compared with Standard CPR.
Medical community are waiting the official release of the 2015 AHA / ILCOR CoSTR Resuscitation Guidelines, and this would be a simple reminder about what we know on CPR in the last years.
The importance of chest compressions in CA was confirmed and even emphasized as one of the few (along with defibrillation) really worthy intervention to perform during CPR. In February, the leading resuscitation experts and other medical experts from around the world will meet in Dallas, TX to determine what will change – and what will remain.
Chest Compression Alone Cardiopulmonary Resuscitation Is Associated With Better Long-Term Survival Compared with Standard Cardiopulmonary Resuscitation 

By: Florence Dumas, Thomas D. Rea, Carol Fahrenbruch, Marten Rosenqvist, Jonas Faxén, Leif Svensson, Mickey S. Eisenberg and Katarina Bohm
Clinical Perspective
Early bystander cardiopulmonary resuscitation (CPR) is the foundation for successful cardiac arrest resuscitation. Unfortunately, the majority of persons who have had cardiac arrests do not receive bystander CPR before arrival of professional rescuers. In comparison with traditional chest compression plus recue breathing, chest compression alone is a CPR strategy that simplifies the psychomotor requirement and may enable easier training and more widespread implementation.
However, the long-term survival effects of chest compression alone versus compression plus rescue breathing among bystanders in a generalizable community setting is uncertain. The current study leveraged 2 randomized clinical trials of 2500 cardiac arrest events involving dispatcher-assisted CPR instruction to evaluate whether long-term prognosis differed among those who received chest compression alone in comparison with those who received compression plus recue breathing. Those who received chest compression alone experienced a 10% relative benefit in survival in comparison with compression plus rescue breathing. These findings provide strong support for long-term mortality benefit of a dispatcher CPR instruction strategy consisting of chest compression alone rather than compression plus rescue breathing among adult patients with cardiac arrest. Emergency dispatchers have a vital role in resuscitation, and community stakeholders should leverage this important role to increase early arrest recognition and effective layperson CPR and, in turn, improve survival following cardiac arrest. Bystanders can proceed with the chest compression alone approach with the appreciation that this strategy on average provides optimal long-term survival benefit.