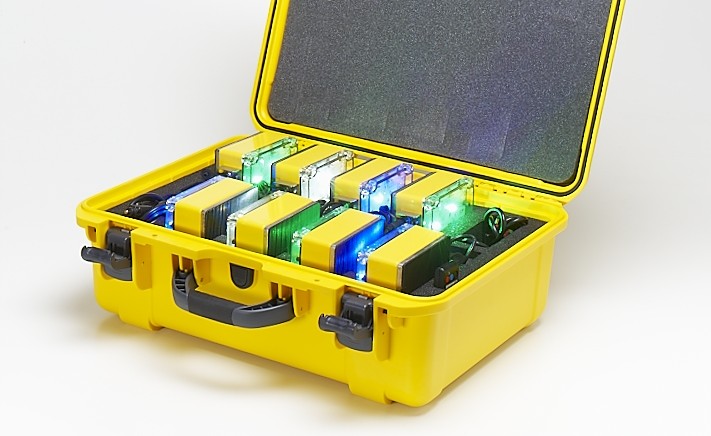 Discover the Helipad LED Lighting System from FEC HELIPORTS
Portable Rechargeable Helipad LED Lighting System improve HEMS Scene Safety & Incident Management. Discover more about this product with the FEC Heliports Area manager Fraser MacCay. The products has been exposed during HEMS2015
Scottish Air Ambulance Service is called out to a remote island, Bute, off the west coast of mainland Scotland as a cardiac patient needs airlifting to Glasgow. It is close to dusk, wind SW, low cloud base, overcast and raining. The pilot radios ahead to request that deployment of the FEC HeliLights to mark out the temporary helicopter landing zone.

The local Coastguard is the keeper of the portable lights. The Coastguard keep the lights in their vehicle charged at all times. Coastguard response to pilot request by putting out the lights in a prearranged pattern and colour. Pilot reports lights visible up to 10 miles/ 16km away.
Pilot reports that FEC HeliLights significant improves landing zone visibility and safety. After Air Ambulance completes collection of patient and take off Coastguard picks up the HeliLights, puts them back in case and re-charge the lights in vehicle ready for next call out.