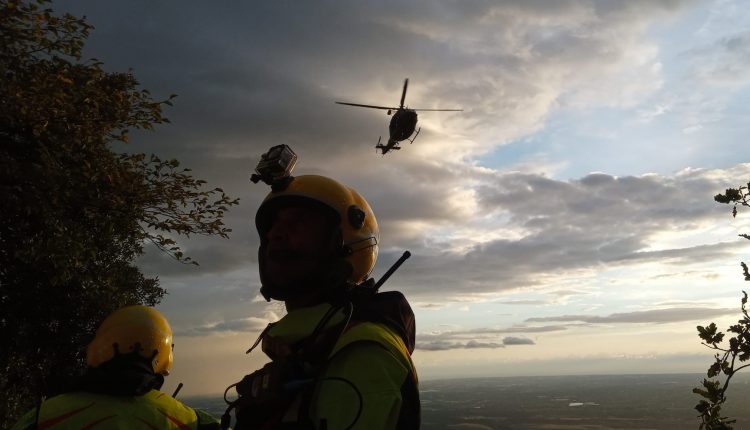 HEMS, joint exercise on Army and Fire Brigade helicopter rescue techniques
Helicopter rescue, the collaboration between the Army Aviation (AVES) and the Fire Brigade (VVF) continues in the training of personnel for HEMS operations
The standardisation phase of the fire brigade's (VVF) helicopter rescue techniques for the Army Aviation (AVES) team of examiners and helicopter instructors (ELIREC-A) was completed a few days ago at the Aviation Centre of the Fire Brigade (Ciampino-RM Airport).
The activity involved Army personnel in a theoretical and practical course on technical and operational procedures for helicopter rescue and heli-recovery in impervious environments
This took place through a series of training missions carried out with HH-412A crews and helicopters by the 3rd Regiment for Special Operations Helicopters (REOS) "Aldebaran".
THE BEST EQUIPMENT FOR HEMS OPERATIONS? VISIT THE NORTHWALL BOOTH AT EMERGENCY EXPO
The Army Aviation "ELIREC" team had the opportunity to compare, deepen and refine the different helicopter intervention strategies concerning rescue
These included: the release and recovery on rocky walls/jumps and wooded slopes, using a rope manoeuvre that guarantees the helicopter's release at any time but also a safe resting place for the operators (thanks to natural/artificial anchorages); the recovery of both a collaborating injured person (two operators) and injured persons stabilised on a stretcher (operator and stretcher), with assistance in climbing up the stretcher using the anti-rotation lanyard.

Thanks to this highly realistic type of activity, the blue berets gained considerable technical and training experience.
The course closing ceremony was held at the Fire Brigade Aviation Command, in the presence of the delegate of the Director of the National Flight Training Centre, the VVF training manager and the Training and Standardisation managers of the Army Aviation Command.
Read Also:
Germany, Test Of Cooperation Between Helicopters And Drones In Rescue Operations
Paraplegic Migrant Abandoned By Boatmen On The Rocks: Rescued By Cnsas And The Italian Air Force
Source: