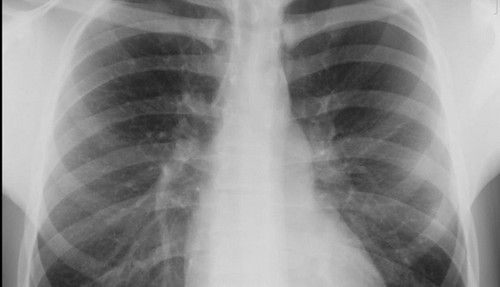 Finding Rib Fractures On Chest XRay
SOURCE – TRAUMA PROFESSIONAL'S BLOG
A lot of people have been viewing and requesting this post recently. 
Here's a neat trick for finding hard to see rib fractures on standard chest xrays.

First, this is not for use with CT scans. Although chest CT is the "gold standard" for finding every possible rib fracture present, it should never be used for this. Rib fractures are generally diagnosed clinically, and they are managed clinically. There is little difference in the management principles of 1 vs 7 rib fractures. Pain management and pulmonary toilet are the mainstays, and having an exact count doesn't matter. That's why we don't get rib detail xrays any more. We really don't care. Would you deny these treatments in someone with focal chest wall pain and tenderness with no fractures seen on imaging studies? No. It's still a fracture, even if you can't see it.
So most rib fractures are identified using plain old chest xray. Sometimes they are obvious, as in the image of a flail chest below.