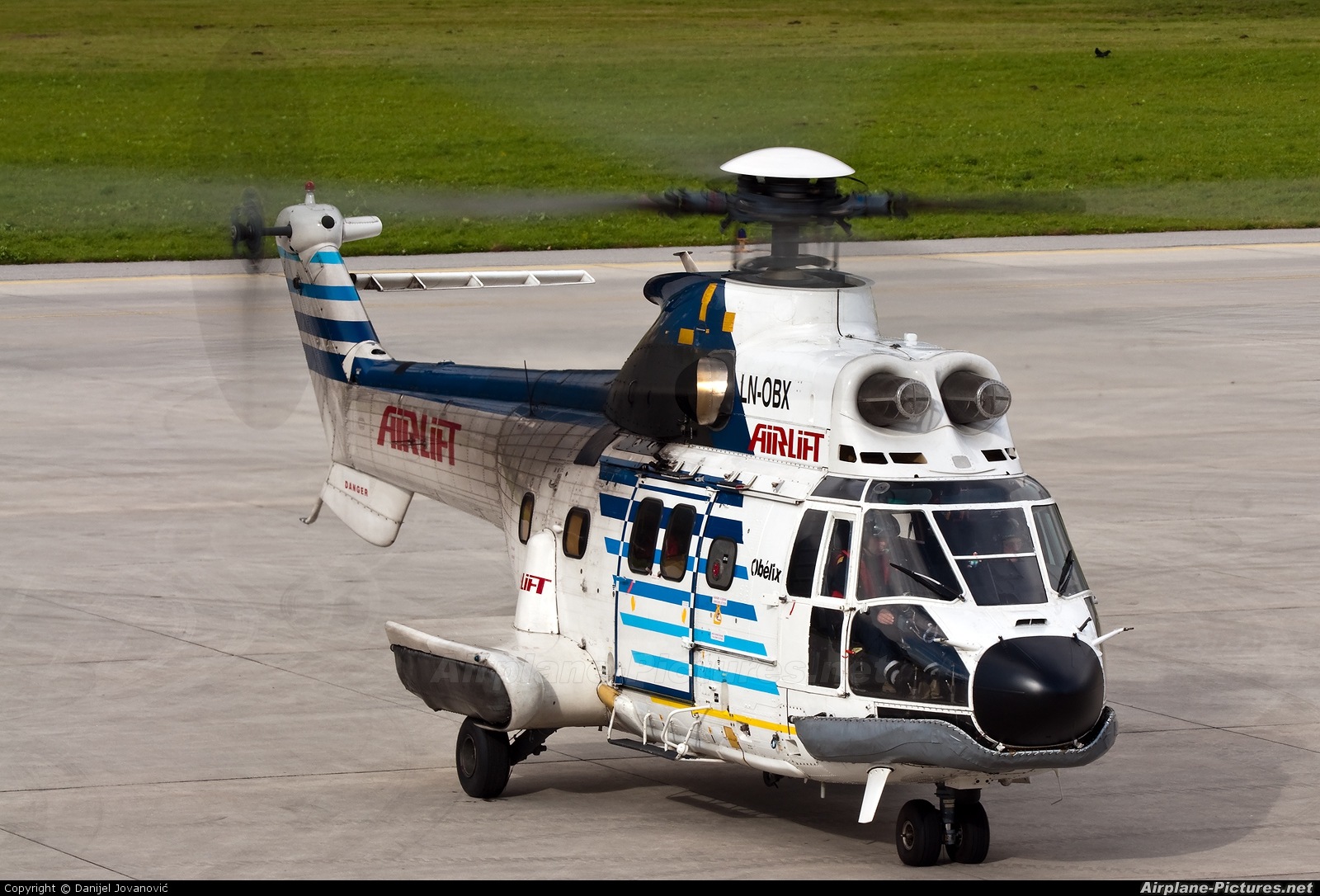 Helicopters in Civil Protection - Norwegian helicopter Induces a Rock Fall beside a Fjord
LN-OBX, or "Obélix" as it is called, is Scandinavia's most powerful heavy-lift helicopter and is used for tasks all over the northern parts of Europe. Some of the special equipment attached to the helicopter are bubble-doors and a special bar between the gearbox and the cargo hook, which makes it able to lift more than 4.000 kg. One of the first larger missions carried out with the helicopter was a large lime-wash operation in Jämtlands county (Sweden) in cooperation with Osterman Helicopter AB. The aircraft was leased by the Icelandic Coast Guard for a period of time (2006 to ~2009).
LN-OBX was repainted to the formal Airlift livery in February 2015. This is the helicopter that smacks down a rock off a cliff face in Norway in 2015. The reason of this operaton was to eliminate a rock fall hazard above a road. The helicopter after the first operation makes a verification of the falling debires, using a water can for cleaning the surface. This is done to loosen and remove any remaining small rocks that may fail. The operation occurred at Oppdølstranda on Nordmøre, Norway. Thanks to the Norwegian Public Roads Administration for making the video.