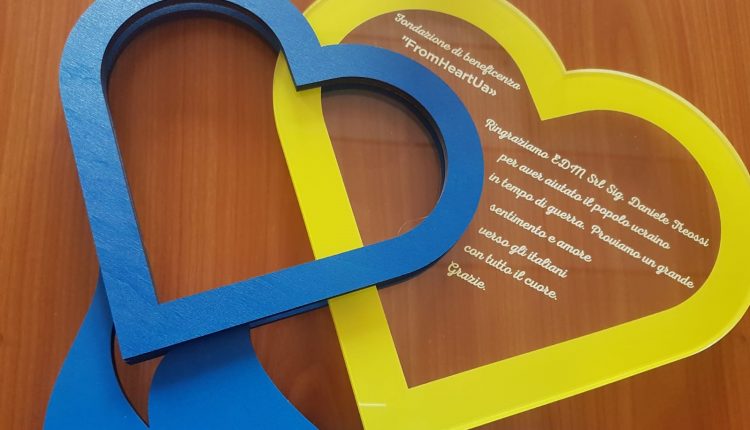 EDM: Christmas this year to remind us of a birth and a rebirth
EDM, a leading company in the ambulance outfitting sector, expresses its warmest wishes on the occasion of Christmas 2022
Christmas 2022, best wishes from EDM
Here we are
Almost a year has come to an end, and we decided to put out this article to take stock of the year that has just gone by.
A year of rebirth, which has seen us take back our lives, after a Covid period marked by grief and worries.
There are many things worth mentioning, in this 2022 nearing its end
First of all, we would like to thank all our customers for their willingness to conceive and their trust in us.
So many collaborations have been initiated.
One above all, the one with Ukraine: we managed to send vehicles by collaborating with a local non-profit organisation.
In this Christmas for us marked by love, hugs to family and friends, and gifts, a thought goes out to that land, where people fear for their lives and suffer great deprivation.
As for us, we have definitely become more social this year: we are grateful for the following you give us, it is a huge satisfaction for us.
We are also very happy with the success of our 'long-term formula', which on the one hand allows you to buy a new ambulance and on the other hand to have a number of essential assistance services when you have a vehicle on the road.
In this 2022 of rebirth, we also want to remember the days of Reas, which gave us the intensity of meetings and smiles: your faces and chats we still carry with us.
The last thing we would like to say is that our calendar is coming out again this year: the photos you will see are exclusively sent in by you.

As every year, we will send our Christmas thought for you.
So having said that, a heartfelt thank you to everyone and have a happy Christmas.
AMBULANCE TOO EXPENSIVE? WRONG! FIND OUT WHY ON THE EDM BOOTH AT EMERGENCY EXPO CLICK HERE
Read Also
Emergency Live Even More…Live: Download The New Free App Of Your Newspaper For IOS And Android
With EDM Your Ambulance Right Away… And Without Advance Payment: Let Us Explain How In Reas 2021
Outfitting Of Ambulances, Disabled Transport And Special Vehicles: EDM Joins Emergency Expo
EDM, Ambulances For Ukraine And An Attractive New Website: Discover All The News
EDM: Production Back In Full Swing, Concrete Support For Ukraine Continues
EDM Launches 'The Most Beautiful Rescue': Emergency-Themed Contest Kicks Off
Source