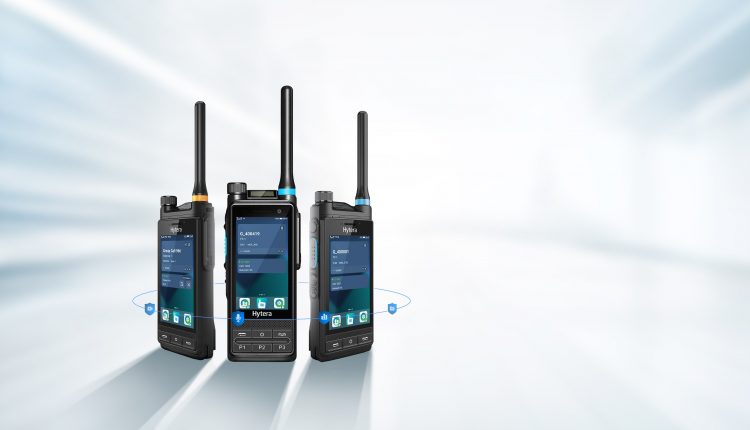 Emergency communications: Advantec introduces the Hytera Multimode Advanced Radios family
Advantec introduces the Hytera Multimode Advanced Radios family, the most comprehensive portfolio of hybrid terminals available on the market today
Advantec, through its network of authorized partners, presents its innovative family of hybrid products on the national territory, which is completed by the new entry-level model PDC550, now also available in both VHF and UHF bands.
The world is moving into a smart-connectivity era where Smart Home and Smart Building, Internet of Things and Artificial lntelligence (AI) systems are emerging, and end-users need an intelligent radio that can adapt to increasingly complex working scenarios.
VISIT ADVANTEC'S BOOTH AT EMERGENCY EXPO AND DISCOVER THE WORLD OF RADIO TRANSMISSION

Hytera's hybrid terminals:
Hytera has, for some time, pioneered hybrid terminals by introducing the first advanced multimode radio in 2019, providing users with the best of two worlds: narrowband and broadband in one device.
Mission-critical voice is the most crucial need of PMR users, yet their demands for multimedia services, fast data access and connectivity are gradually increasing.
High-speed data transmission and hybrid multimedia are a great help in making a critical decision quickly.
Advantages of Hytera hybrid terminals
– Voice services with extended coverage
PMR users mainly rely on voice calls within the coverage area of their narrowband radio network.
However, if they leave the coverage area, they can communicate via PTT voice services on public broadband networks.

The Hytera Multimode radio automatically switches to the best available network without the need for any manual selection
Once the PTT button is pressed, the user will quickly connect with team members anytime, anywhere.
– Connectivity and advanced multimedia services through a single terminal

Whether in daily operations or emergency incidents, the situation in the field changes rapidly.
It is difficult to send information to the command centre and colleagues accurately and quickly by voice alone.
While mission-critical communications remain essential, users also require real-time connections to the command centre through images, video calls or real-time video streaming.
– Open ecosystem of applications based on Android platform
With the Android platform in all Hytera hybrid terminals, users can benefit from applications that speed and streamline their operations.
– Robustness and reliability
All Hytera hybrid radio terminals are designed and built for heavy-duty use in any environment. They feature an ultra-rugged touch screen display, are IP67/IP68 weatherproof, meet and exceed all STD-MIL 810G military tests with an extended temperature range and have outstanding audio features.
– Remote configuration and management
With Hytera's SmatMDM platform, you can manage everything quickly and easily using 4G or WiFi connectivity
Hytera, an intelligent radio terminals pioneer and leading producer, has the widest range of products. Customers can choose between NarrowBand technology required (Tetra/LTE or DMR/LTE), frequency of use (VHF or UHF) and budget available to the customer with three product ranges (PDC550, PTC680 and top of the range PDC760/PTC760).
In addition, the Hytera Advanced Multimode Radios family allows the customer to choose the form factor that best suits their primary usage.
Models are available with a smaller, slimmer form factor for Mission Critical voice communications: PTC680, and larger form factor models with a larger display for mission-critical applications: PTC760, PDC760 and PDC550.
Read Also:
Emergency Live Even More…Live: Download The New Free App Of Your Newspaper For IOS And Android
Emergency And Rescue Radio Transmissions: ADVANTEC Introduces Us To Hytera's Full Duplex DMR Radios
The Top Of Emergency And Rescue Telecommunications: ADVANTEC Chooses Emergency Expo
Sources: