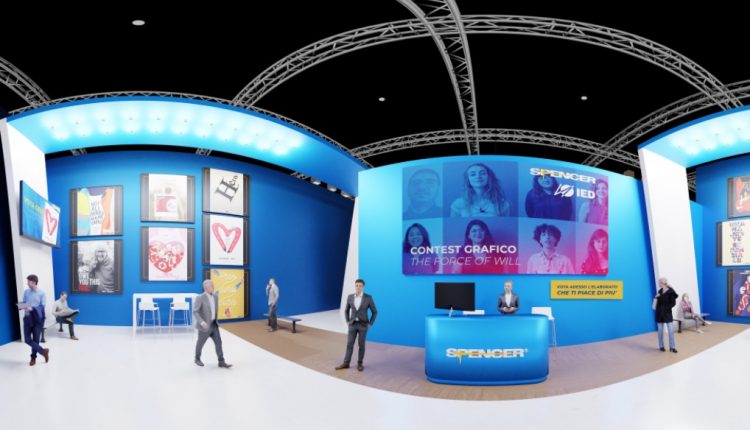 Emergency Expo welcomes the Spencer contest "The Force of Will": vote for the poster that most impressed you among those created by the students
"The Force of Will", the graphic contest created by the historical company from Sala Baganza (PR), Spencer, in collaboration with the IED of Florence arrives at Emergency Expo
The virtual exhibition of the world of emergency and rescue welcomes with great pleasure the initiative, conceived as a tribute to Italian rescuers for their decisive contribution to the management of the Covid-19 emergency.
Given the nature of Emergency Expo, an idea as laudable as it is creative, could not be missing from a virtual fair that makes 3D design its main feature.
"The Force of Will", the challenge launched by Spencer at the IED in Florence was enthusiastically welcomed by the students of the Master in Graphic Design.
The result? 21 illustrated posters centered on the theme of recognizing the commitment, courage and altruism demonstrated by Italian volunteers and operators of emergency-urgency services during the pandemic.
Each of them can be admired in the new virtual stand that Spencer has decided to dedicate to the contest, in order to spread to as many people and rescuers as possible the wonderful, touching even, work created by the students and to allow, after viewing, to choose their favorite through the voting link.
The ones that will receive the most votes will be donated to the Italian rescue associations, as a symbol of thanks for being close to us and having protected us in a unique and critical historical moment for our country.
The awards to the best works will be presented to the representatives of the voluntary organizations ANPAS, the National Brotherhood of the Misericordie d'Italia and the Italian Red Cross during a ceremony on December 5, 2021, World Volunteer Day.
All that's left to do, therefore, is to visit the Spencer "The Force of Will" stand, choose your favorite work and with two more simple clicks, vote

The editorial staff of Emergency Live, obviously, has already done so, and we assure you that giving the right recognition to all the rescuers is a real pleasure.
Enjoy watching in the Spencer "The Force of Will" virtual booth.
VISIT SPENCER'S "THE FORCE OF WLL" BOOTH AT THE EMERGENCY EXPO
Read Also:
Stretchers, Lung Ventilators, Evacuation Chairs: Spencer Products In The Booth Stand At Emergency Expo
Patient And Rescuer Safety, With 10G Sharp Sensor Lock From No Risks In The Ambulance
To This 2021 Marked By Distancing And Limited Social Interaction, Spencer Responds By Inaugurating The Virtual Booth
Source: