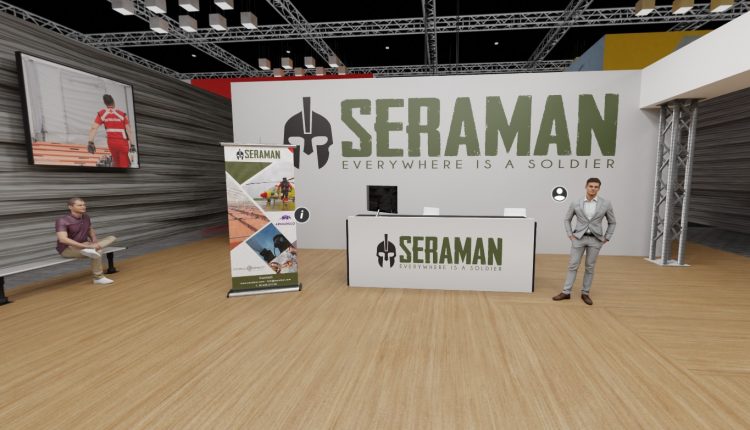 Managing maxi civil protection emergencies: Seraman at Emergency Expo
Seraman, an Italian company that offers a wide range of equipment for Civil Protection and various other operational areas, has its own stand at Emergency Expo
The virtual fair, online 24 hours a day, set up by the Roberts communication and marketing studio, offers its visitors the chance to learn more about indispensable and precious products for managing maxi emergencies.
Read Also: Disaster Manager, The Future Is In The Information Networking, And In A Command Line Always "Open"
Among the many brands and articles proposed by Seraman, two seemed particularly useful and interesting:
Disc-O-Bed by Seraman
It is, no doubt, an exceptional quality maxi emergency bed.
Modular, ultra-light, in the extra-large version, it really becomes a great solution for giving comfort to guests while remaining compact enough to be placed under a bed or in any wardrobe.
For those who work in civil protection, saving storage space is a godsend.
The characteristics of the Disc-O-Bed L are:
wider and longer than a standard cot but still stackable to save space
frame with rounded edges to avoid damaging the floor
no hinges, no sharp parts, no bars under the back
Beige, painted, rustproof steel frame
Fabric Black 600D polyester, PVC
Seraman offers Armadillo Merino® products

Armadillo Merino® designs, produces, and sells protective clothing for the skin as the extraordinary performance properties of merino wool.
The Armadillo Merino fabric (Anti Static, Flame Resistant, UV Protection, Thermo Regulating, Resistance, Moisture Management, Anti Odour, Natural Elasticity, Softness) allows you to live and work in the tricky moments of an intervention in the best personal conditions.
MANAGING MAXI CIVIL PROTECTION EMERGENCIES: VISIT THE SERAMAN BOOTH AT EMERGENCY EXPO

Read Also:
Thermal Imaging In Emergency And Rescue: Everything You Need To Know At The Flir Stand At Emergency Expo
RadioEMS, The Point Of Reference For Emergency And Rescue Workers: Music, Information, In-Depth Analysis At Emergency Expo
Source: