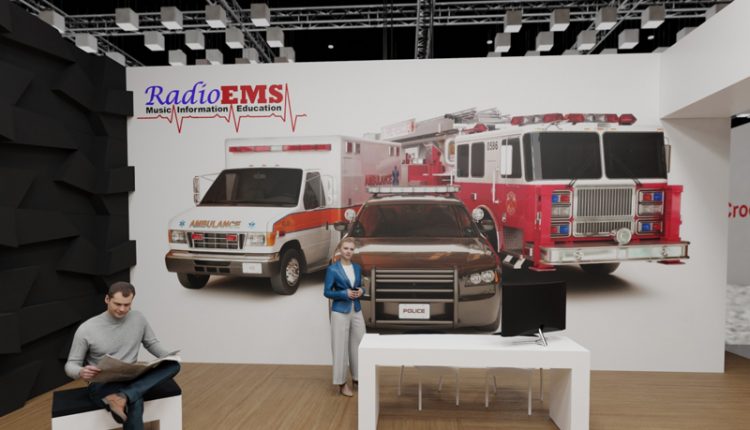 RadioEMS, the point of reference for emergency and rescue workers: music, information, in-depth analysis at Emergency Expo
RadioEMS is not just a simple radio: it is the real point of reference for the culture of emergency and rescue in the North American continent
In just a few months, the web radio has spread to many areas of the planet, particularly Canada, the USA, South Africa, India, Kenya, Central America, the United Kingdom and Australia.
Canada, in fact, is home to the two founders, Gordon Bates from Edmonton, Alberta, Canada and Andrew Winter from Nanaimo, British Columbia, Canada.
WOULD YOU LIKE TO GET TO KNOW RADIOEMS? VISIT THE RADIO RESCUE STAND AT EMERGENCY EXPO

RadioEMS, get to know Gordon Bates and Andrew Winter together
Bates, who has spent more than 45 years in EMS, thought it would be a great way to connect the medical first aid profession around the world while creating a business opportunity.
Andrew Winter, a relative and business partner of Bates, has the training and experience in radio, broadcasting, Internet radio operations and website design, all of which are essential to establishing the operational side of RadioEMS.
Winter also worked several years coordinating international air and ground ambulance patient transports, tying his understanding of radio broadcasting with the medical response profession.
"It's exciting," Winter said, "with today's technology, we can pre-record our own music, shows and interviews and broadcast globally in FM output, making this a very high quality yet relatively low cost and manageable endeavour.
The goal of RadioEMS is to create and inspire a global connection for all emergency medical responders.

The station does this by broadcasting music, information and education, including a humour component and entertainment.
Bates wants RadioEMS to contribute to the EMS profession while providing advertisers with marketing opportunities targeted at those who influence the purchase of EMS products and services.
Of course, it's a real pride for Roberts to welcome RadioEMS to Emergency Expo, and to be clear, the partnership is much stronger and deeper than the booth tells.
But, there is time for that. In the meantime, let's enjoy the wonderful music and insights of this beautiful radio dedicated to the EMS world!
DO YOU WANT TO LISTEN TO RADIOEMS? CLICK HERE!!!
Read Also:
Chemical/Biological/Radioactive Insulation, The Excellence Of ISOVAC Products On The Emergency Expo Stand
Thermal Imaging In Emergency And Rescue: Everything You Need To Know At The Flir Stand At Emergency Expo
Emergency Scenarios, Operations In Low Visibility Conditions: Discover Streamlight At Emergency Expo
Source: