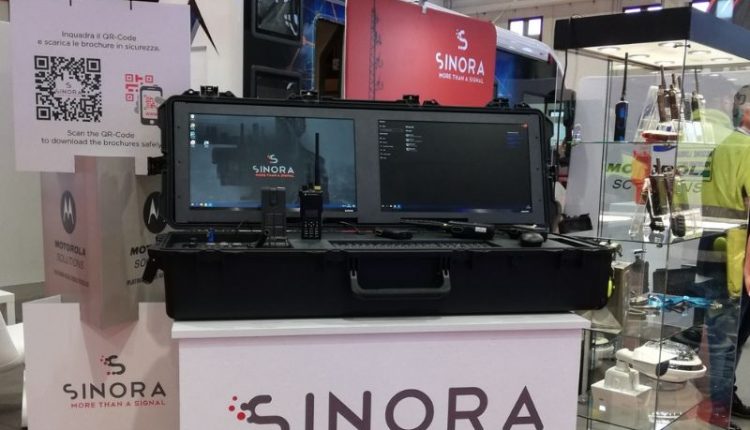 REAS 2022: Sinora's technological innovations on emergency management
Sinora S. r. l will again be among the protagonists of REAS 2022, the International Emergency Exhibition, which will take place from 7 to 9 October 
Platinum Partner of Motorola Solutions, Sinora is an Italian company that was born from the union of Eurocom Telecomunicazioni and Saitel Telecomunicazioni, active in the sector for more than 40 years.
The company of System Integration dedicates its experience to all the realities that have as a central element the objective of communicating and transferring data easily in emergency situations.
TOP-OF-THE-LINE TWO-WAY RADIOS: VISIT THE MOTOROLA BOOTH AT EMERGENCY EXPO
Among these we count the wide-ranging Public Administration, including the Civil Protection and emergency bodies such as the Fire Brigade, the Italian Red Cross, military bodies and voluntary associations.
The importance of radio  communications
Communication is the basis of any emergency to ascertain its severity and its territorial scope.
Transferring data and information and communicating with a quality radio is fundamental in some critical situations.
The radio transceiverand is, in this sense, an element that makes the difference.
In particular, for civil protection, radio systems play an essential role: there are scenarios in which it is necessary to intervene promptly.
If, for example, we think of emergency situations in the mountains or during a flood or earthquake, volunteers must be able to communicate with each other quickly and easily and warn each other about possible bodies found.
For this reason,mission critical communications have always been the focal point of Sinora
The System Integration company offers radio solutions that can be activated in a nomadic context with devices that can be easily transported, installed and adapted in a base camp, thus responding to the need to exchange information in a fast and targeted way.

Right at REAS, you can find modern professional portable and vehicular radio equipment by Motorola Solutions, of which Sinora is a partner
In addition to the latter, exhibited at the fair there will also be Avigilon and bodycam cameras, the line of transportable and field solutions SNR® and the UniqueSwap Operations Center.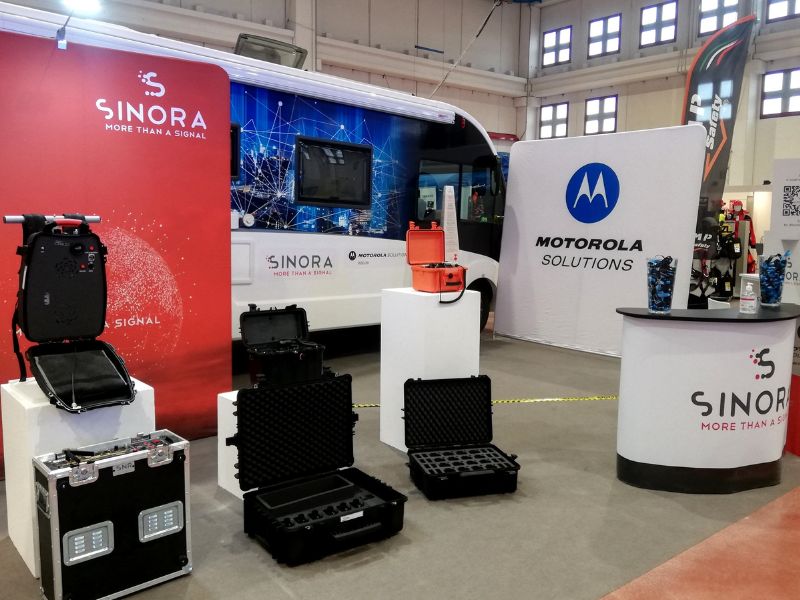 The SNR® line is in fact the identifying symbol of the design and implementation of solutions and products that can be used in any field context, designed to guarantee communications in cases of alarm or alert.
"For years we have been working alongside the police, civil protection, health emergency, multiutilities, and all those industrial realities that need to have communications always available" explains Sabrina Vescovi, General Manager of SINORA.
"For those involved in saving lives, intervening during earthquakes, accidents, avalanches or providing assistance in situations of extreme need, activating communication channels in places not supported by existing infrastructures or creating private radio communications networks in a timely manner is vital."
To find out more, Sinora Srl is waiting for you at REAS, Hall 5 Stand C36-D35.
For more information, please refer to the SINORA website: www.sinora.it
Read Also:
Emergency Live Even More…Live: Download The New Free App Of Your Newspaper For IOS And Android
Motorola Solutions Technologies Alongside The Safety Of Hospitals, Doctors And Nurses
Thermal Imaging Cameras, In Emergency Expo The Excellence Of Motorola Products At The Service Of Firefighters And Civil Defense
Reas 2022, Focus On Relief For Ukraine And The Forest Fire Campaign
Source: