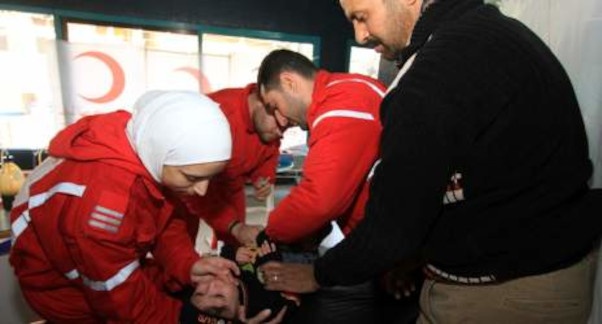 A new social center in Gaza by the Italian Red Cross
Gaza After more than 10 years of working in Psychosocial support to the local community in Khan Younis/ Gaza, Occupied Palestine, the Palestine Red Crescent Society (PRCS) succeeded to have a unique Center together with a Children garden to be a multipurpose functional place for both beneficiaries and staff of PRCS and local families/ organizations.
The PRCS got the place three years ago with very simple and primary tools/equipment to provide psycho-social support with a will/ vision to improve it to be a campus with different facilities and services.
About the new campus
The campus is located at the seashore near Khan Younis. It designed to be a Social Center with different halls and facilities to provide Psycho-social support to needed people and recreational activities, including training for staff/ volunteers and other local organizations/ colleges in Gaza Strip.
The campus include also a big part with different plays, toys and facilities to host both children and their parents/ mothers to have some fun/ relaxation under professional social workers guidance and supervision! The campus to be opened officially by the beginning of the coming May.
The new Psycho-social support program
PRCS, together with both technical and financial support of the Italian Red Cross (ItRC) started a program of Psycho-social support in Palestine (including Khan Younis) in 2005. The ItRC companied the Palestinian local staff, technically for one year and then PRCS staff continue their appreciated/ valuable work on their own with financial (and some administrative) support by Italian Red Cross.
As appreciation of the PRCS to the ItRC, the PRCS named the children garden "Gian Marco Onorato Garden" who was the Head of ItRC Delegation in the MENA Region, Dr. Gian Marco Onorato (between 2005 and 2013).