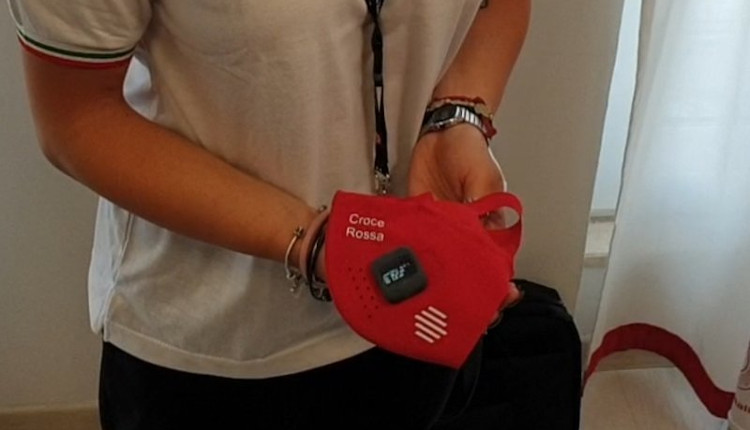 COVID-19, Smart facemask by Red Cross: detects body temperature and distancing
Body temperature, air quality and also social distancing. It is the "Smart YouSafe Mask", the brand-new facemask designed to help to face COVID-19. An idea of the Italian Red Cross.
Designed by AccYouRate GROUP under the specific request of the Italian Red Cross, this smart facemask is certified and totally reusable. It is made of washable materials was presented by the President of the Italian Red Cross, Francesco Rocca, and Marco Lombardi, CEO of AccYouRate Corporate Solutions.
How does smart facemask work?
Thanks to the sensors built into this PPE, an alert signal is ready to go off if the parameters are exceeded by the wearer of this mask, which integrates protection with monitoring of individual bio vital parameters.
AccYouRate and Red Cross have signed a new memorandum of understanding to cooperate in the implementation of innovative wearable health protection technologies in the context of the current COVID-19 coronavirus pandemic. But this smart facemask is not the first child of the collaboration between the two parties.
Red Cross operators have already had the opportunity to experiment YouRate T-Shirt, the first unique, sensorized and 100% textile t-shirt in the world, able to monitor electrocardiogram (in the same way as a holter) and respiratory activities with levels of medical health reliability.
Smart Facemask – ACCYOURATE: "60 euros mask kit protects you for 6 months"
During the presentation of this smart facemask, Marco Lombardi, CEO of AccYouRate Group stated, "A kit of three masks with thirty filters costs 60 euros and protects for six months. At the moment we haven't thought of selling it in retail because it's not in our ropes even if we could do it we're doing it for big companies and organizations like the Red Cross".
For now, the mask only includes "the temperature device and the pollutant device. We are finishing the distance meter and we haven't set the price yet". On the operation of this special dpi: "If the person wearing it exceeds 37.5 degrees, a light will light up. We are also inserting a distance meter, that is a microchip that when you arrive at a distance of less than two meters, it will launch an alert. Think about how important this can be for operators working on construction sites or in offices when they visit common areas.

READ ALSO
SOURCE