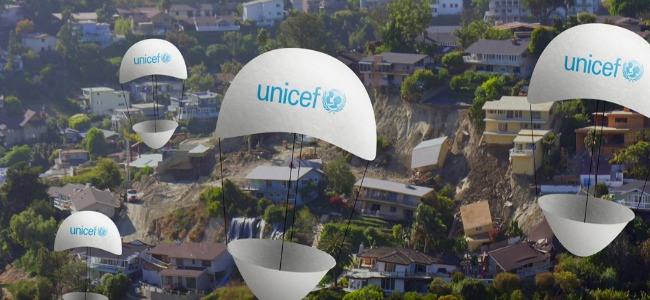 Amid Yemen's conflict, UNICEF helps get children back to learning
To help ensure that children don't completely miss out on their education, the UN Children's Fund is supporting catch-up classes for over 200,000 students.

Sana'a/Geneva, July 24, 2015 – The ongoing conflict in Yemen is having a devastating impact on the country's education system – and on the chances of millions of children to access learning.
Months of intensive bombardment and street fighting have forced more than 3,600 schools to close and driven students and their families to safer areas of the country. At least 248 schools have been directly damaged; 270 others are hosting Internally Displaced People (IDPs) and 68 are occupied by armed groups.
To help ensure that children don't completely miss out on their education, UNICEF is supporting catch-up classes for over 200,000 students – just some out of around 1.8 million children whose schooling has been interrupted for two months or more.
The catch-up classes are for grade 9 and 12 students who have to take the national exams due to start in mid-August for them to obtain either the Basic or Secondary School Certificate.
"Giving Yemen's children an education is crucial for their own futures as well as those of their families and communities", said Julien Harneis, UNICEF Representative in Yemen. "We are doing all we can to return children to school so that they don't completely lose out on their education. We urge the parties to the conflict to respect the safety of schools so as to give children a chance to learn", he added.
The Ministry of Education is helping mobilise the necessary teachers, some of whom have themselves fled the violence. If schools are damaged, or are being used by displaced people or armed groups, temporary learning spaces such as tents will be provided.
Since the start of the conflict, UNICEF has been working with partners to facilitate the integration of students whose families have been displaced so that they can sit exams in any schools where the security situation permits.
UNICEF is also providing teaching and learning resources, including notebooks, pencils and school bags to the students, given that the income of many families has been severely affected, while markets have been destroyed or closed making it difficult for students to acquire the materials they need.
The next school year is scheduled to start on 5 September, but much will depend on the security situation. Students at schools that are able to resume teaching will be provided with catch up classes to cover more than two months' of school time lost as a result of the conflict.
"I have seen children trying to write on the ground because they want to learn so much", said Jameelah Sailan, Head Teacher of Arwa Girls' School in Sa'ada Governorate "Many parents tell us how worried they are about their children missing out on school. They just hope the war can end so that life returns to normal and their children can continue to go to school and have a bright future", Ms Sailan added.
Before the conflict, the net school enrolment rate for Yemen stood at 79 per cent, while 2 million children of school age were out of school due to poverty, discrimination, poor quality learning and conflict.
UNICEF is asking for $11 million dollars to support the rehabilitation of damaged schools, provision of teaching and learning resources, training of teachers and community workers to provide psychosocial support, and to carry out a Back-to-School campaign.
ENDS—-###
For more information, please contact;
Mohammed Al-Asaadi, UNICEF Sana'a, malasaadi@unicef.org, +967 711760002
Bismarck Swangin, UNICEF Amman, bswangin@unicef.org, +962 790 157 636
Christophe Boulierac, UNICEF Geneva cboulierac@unicef.org, +41 799639244
Najwa Mekki, UNICEF New York, nmekki@unicef.org, +1 917 209 1804
from ReliefWeb Headlines http://bit.ly/1VEFZM5
via IFTTT