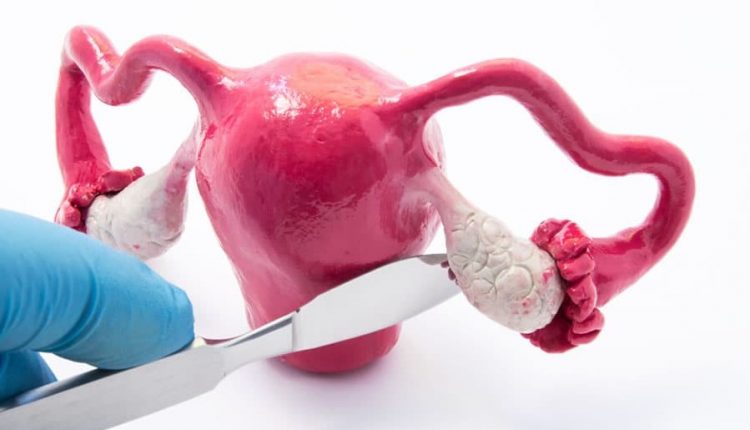 Bilateral oophorectomy may increase the risk of developing dementia
Bilateral, but not unilateral, oophorectomy is associated with an increased rate of subsequent dementia, according to a study published online 31 January in Menopause
Cecilie S. Uldbjerg, from the University of Copenhagen in Denmark, and colleagues used data from 24,851 female participants in the Danish Nurse Cohort to examine the association between oophorectomy and incident dementia
The researchers observed a higher rate of dementia after bilateral oophorectomy (adjusted rate ratio: 1.18; 95% confidence interval: 0.89 to 1.56) and a lower rate after unilateral oophorectomy (adjusted rate ratio: 0.87; 95% confidence interval: 0.59 to 1.23) compared with nurses who retained their ovaries.
Similar results were observed stratifying by age at oophorectomy
Hysterectomy or hormone therapy did not significantly change the effects.
"These findings are consistent with the results of previous studies that have shown a link between surgery and dementia.
The statistical power of the study was limited, which may explain the lack of effect of age or hormone therapy use on this association," Dr Stephanie Faubion, medical director of the North American Menopause Society, said in a statement.

"Given the large body of evidence suggesting potential long-term adverse effects associated with oophorectomy before the average age of menopause, the risk-reducing operation should be limited to women with a high hereditary risk of cancer."
Read Also:
Emergency Live Even More…Live: Download The New Free App Of Your Newspaper For IOS And Android
Paediatrics / Brain Tumours: New Hope Of Treatment For Medulloblastoma Thanks To Tor Vergata, Sapienza And Trento
What Are The Initial Symptoms Of Dementia?
Cardiovascular Diseases In Women: What They Are And What They Are Due To
Source: