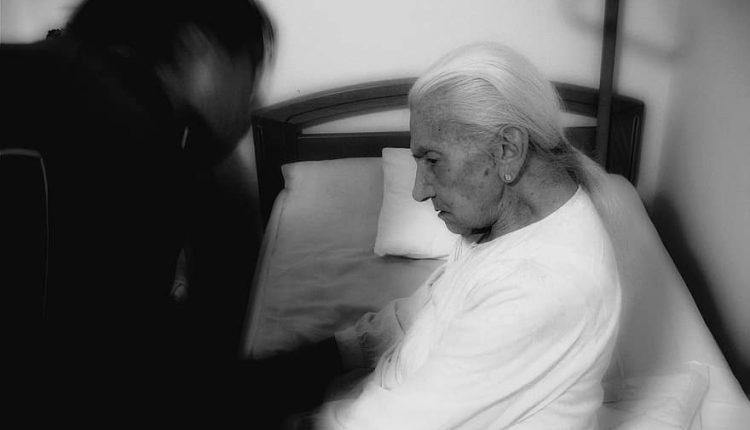 What are the initial symptoms of dementia?
Age-related dementia: As we age, our cognitive performance may seem less efficient. It often happens that you forget names. Or you go to a room in your house and can no longer remember what you are going to do. You forget an appointment or you can't find an object and don't know where you put it
All these forgetfulnesses might lead you to think that you are suffering from the onset of senile dementia, i.e. a loss of cognitive capacity for no other reason than premature ageing
However, this is not always the case, as various symptoms and risk factors must be taken into account for a definite diagnosis.
Symptoms of senile dementia
The initial symptoms of senile dementia can be traced back to:
memory loss
difficulty concentrating
difficulty performing familiar everyday tasks;
difficulty following a conversation or finding the right word;
being confused about time and place;
mood changes.
In centres for cognitive disorders, we specialists often deal with people who come to us saying that they are losing their memory.
It is indeed common for a person in their 60s or earlier to come to the clinic and say that they are not remembering what they are told.
How is dementia diagnosed?
The specialist prescribes neuropsychological tests, which must be within the normal range for both age and education.
This is followed by neuroradiological examinations, if required.
If, on the other hand, there is an Alzheimer's patient in the family, it is necessary to understand whether the form described is really Alzheimer's disease, rather than vascular dementia or mixed dementia.
Often, in fact, the term Alzheimer's is abused and for example the person may actually suffer from a vascular encephalopathy and not a degenerative form.
Then, if a family relationship is suspected, I invite patients to take genetic tests at a specialised centre.
The influence of depression, anxiety and insomnia on memory
We should also not underestimate the fact that a memory disorder is often a symptom of depression, and that problems such as insomnia and anxiety can affect our cognitive abilities and give the impression of the onset of dementia.
Testing at home
If you suspect the onset of dementia, we can suggest that you 'test' your abilities to find out whether or not you need to worry.

Here is a simple test that you can take yourself or a family member divided into 4 tests and 5 questions.
The tests
Here are the tests you can take
try to say the names of the months or days of the week backwards as fast as you can without jamming;
try to summarise something you heard or read an hour before;
try to say some words backwards quickly, e.g. WORLD or BALL without making a mistake;
try to remember the main events of your last week.
The questions
Then answer these questions:
Have you been noticed at work or at home that you are more distracted or too slow?
Have you ever left a known place and found it difficult to find your way around?
Do you have to constantly check and double-check what you are doing?
Do you often burn what you are cooking?
forget to pay your bills?
If you are uncertain in one of the 4 tests and have 1 positive answer to one of the questions, it may be useful to contact a specialised centre.
The doctor's advice to stimulate memory
If, on the other hand, the 4 tests were all successful and the answers to the questions were all negative, our advice is to continue to stimulate your memory through
exercises such as sudoku, crosswords, etc;
carrying out adequate physical activity, also outdoors (e.g. Nordic walking);
following a correct diet with a Mediterranean diet.
Read Also:
Emergency Live Even More…Live: Download The New Free App Of Your Newspaper For IOS And Android
Paediatrics / Brain Tumours: New Hope Of Treatment For Medulloblastoma Thanks To Tor Vergata, Sapienza And Trento
Parkinson's Disease: Alterations In Brain Structures Associated With Worsening Of The Disease Identified
Pollution Increases The Risk Of Dementia: A 24-Year-Old Researcher's Unimore Study
Source: