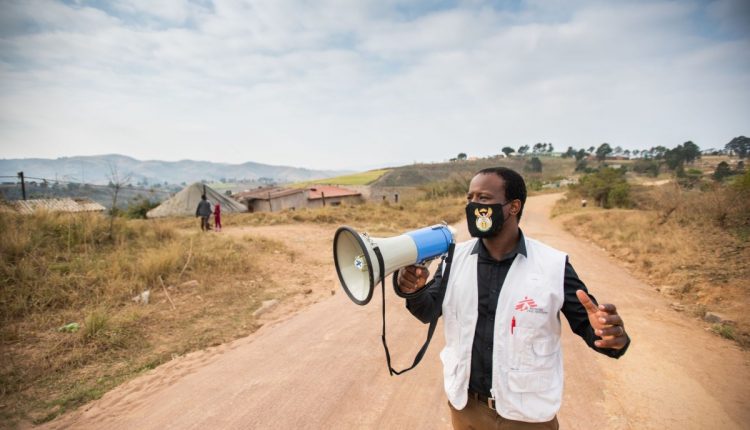 COVID-19 in South Africa, Daily Maverick's journalistic investigation uncovers corruption cases in Gauteng
COVID-19 in South Africa: an investigation by the Daily Maverick has found that the ICU field hospital project in Gauteng, which has still not yielded a single new bed months after the Covid-19 wave has passed Gauteng, will cost close to R2-billion and payments to the four construction consortia that bagged the still undisclosed tenders had already amounted to R356-million by the end of July.
COVID-19 in South Africa, the journalistic inquiry of Mark Heywood
"The health workers' suspicions – writes the journalist Mark Heywood – were confirmed.
As a result of our investigation the Special Investigating Unit (SIU) has now extended its investigation from PPE to health infrastructure, and the field hospitals specifically.
There are also now intradepartmental investigations taking place, particularly looking at the Gauteng Department of Infrastructure Development (GDID)".
Daily Maverick's investigation progressed on the basis of reports, whistle-blowers and visiting some of the hospitals.
As it did it, became apparent that fruitless and irregular expenditure is an epidemic and, as was pointed out regularly by the Auditor-General, is costing the country billions, writes Mark Heywood.
Daily Maverick's investigation comes after a number of well-connected politicians landed in the spotlight for alleged cronyism and nepotism in the awarding of contracts to supply personal protective equipment.
2 billion South African rands is equivalent to approximately 110 million euros.
Read Also:
South Africa, Red Cross Children Hospital Healthcare Workers Dance Jerusalema – VIDEOS
Acute Appendicitis In Multisystem Inflammatory Syndrome In Children With COVID-19: Case Report From South Africa
Covid-19, South Africa And India To The World Trade Organization (WTO): No Patents On Vaccine
Source: