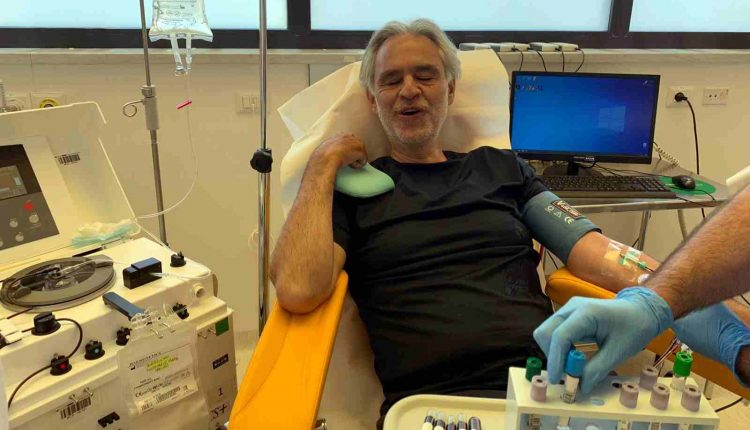 COVID-19 negationists congress: Bocelli spits on responders, medics, nurses...and on who died
Andrea Bocelli took part at the conference 'COVID-19 in Italia, tra informazione, scienza e diritti' in the Senate Chamber which has become a real spit in the face to who died of coronavirus pandemic.
A 'figurative' spit on the face also of those responders who saved many lives of COVID-19 by the tenor singer, Bocelli. They saw the harshest version of the pandemic, they were equipped, in the beginning, in a precarious way. They put their lives at risk to assist a sick person, to load patients on a stretcher and then on an ambulance and take them to hospital.
A spit also on those nurses who welcomed COVID-19 patients in triage department and tranquillized them, also risking (and sometimes losing) their own health. And therefore, a spit also to those medics who have damned their souls to treat a patient suffering from a virus of which they knew nothing (for many very long weeks).

The words that were heard at the COVID-19 negationists convention was "beyond" the tolerable, from many points of view.
Andre Bocelli on COVID-19, his statement at the negationists convention organized by Vittorio Sgarbi 
"I accepted this invitation but I am far from politics," said Andrea Bocelli. "When we entered the lockdown I also tried to identify myself with those who had to make such delicate decisions. Then I tried to analyze reality and I saw that things were not as we were told. The first comparisons I had at home expressing some doubts but I was flogged, the first to attack me were my children. Time passed, I know a lot of people, but I've never met anyone who entered the ICU, it really is so dangerous?".
The question, the tenor Andrea Bocelli, put it in 'COVID-19 in Italia, tra informazione, scienza e diritti'.
COVID-19, Andrea Bocelli humiliated and offended by the limitation of his 'freedom'
"There was a moment when I felt humiliated and offended by the deprivation of my freedom to leave home without having committed a crime and I have to confess publicly that I disobeyed this prohibition which did not seem right and healthy," he added.
Bocelli, then, continues: "I would like to make a call to say that the schools must be reopened with books in hand, not face masks. I can't think that our boys, I have an 8-year-old daughter, should be in the classroom with the mask. At the beginning of the lockdown, availing myself of my undeserved notoriety, I disturbed everyone: from Renzi to Salvini to Berlusconi, trying to form a transversal front of common sense of people to get out of this terrible situation".

What to say in reply to these considerations? In addition to these considerations on the schools, more or less reliable, it remains a truly outrageous approach to a tragedy that has snatched thousands of people from their families, then often died. Much strange and disappointing, also because some months ago, Bocelli donated his hyperimmune plasma to defeat COVID-19…
READ THE ITALIAN ARTICLE
READ ALSO